2015 was the year the now-famous French artist JR came to put his mark on our city with his project 'Wrinkles of the City'. At the time it was like a treasure hunt, scanning the backstreets of Balat and Tarlabaşı in search of his oversized black-and white portraits that stood for 'witnesses to change'. The statement was simple: remembrance of the past, the changes this city has recently been through, and the changes it is still going through. A way to tell untold stories.
These paste-ups are part of his 'Inside Out' project, of which Istanbul was the last city in the series, following Cartagena in Spain (2008), Shanghai (2010), Los Angeles (2011) and Havana (in collaboration with the American artist José Parlá, 2012) and Berlin (2013). In Istanbul, 'Its goal was for the elders' personal stories to symbolically confront the walls of their city,' according to JR, 'and for the city and its inhabitants to confront their wrinkles and the stories of their elderly.' The short film he made while working here is a lyrical behind-the-scenes description of the project (see the Vimeo link below).
Somehow JR was able to enter the closed and abandoned Ottoman port, where in front of the Aynalıkavak Pavillion our hero lightly touches the window above.
A dramatic profile on the streets of Fener.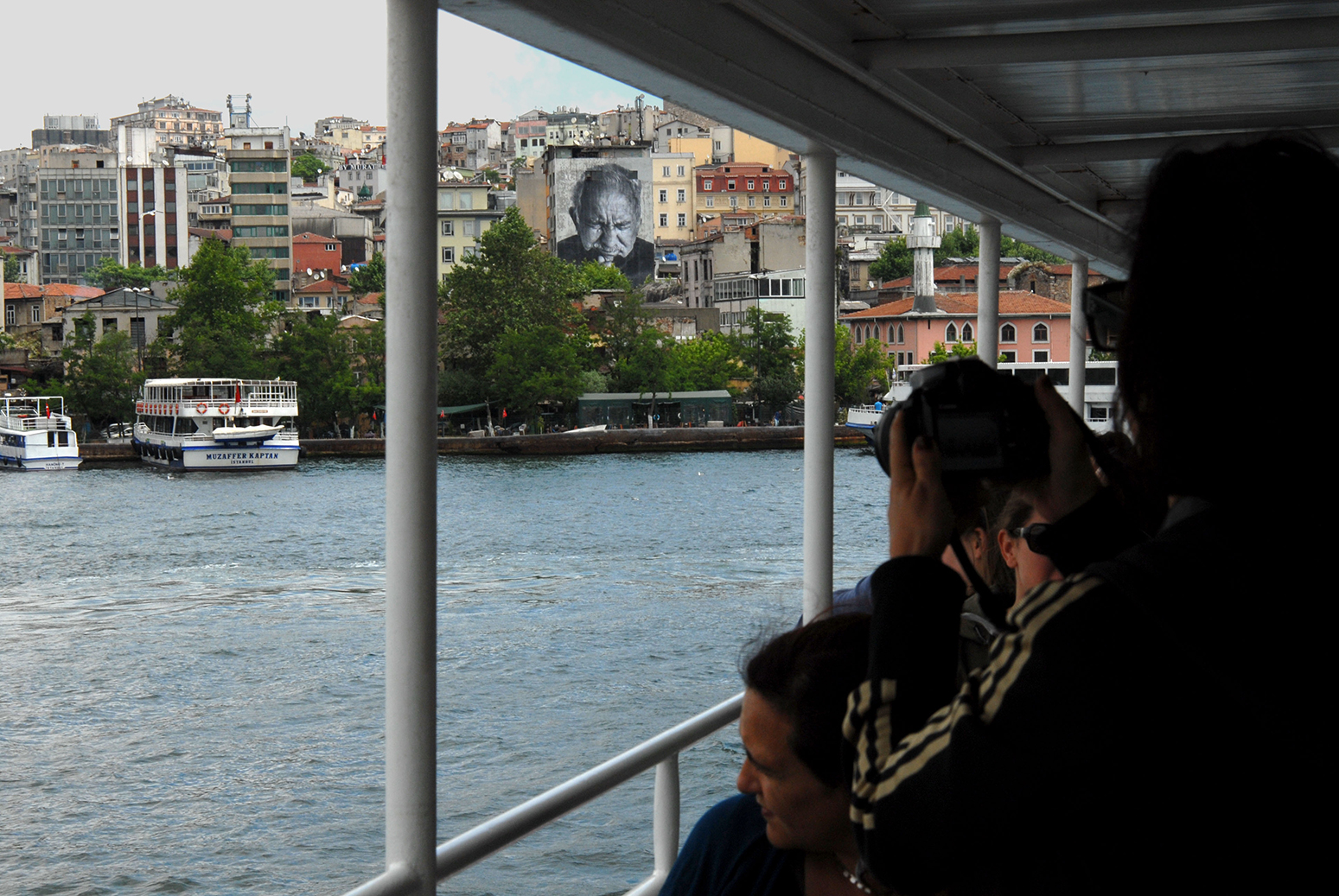 This mural in Beyoğlu can be seen from the Old City.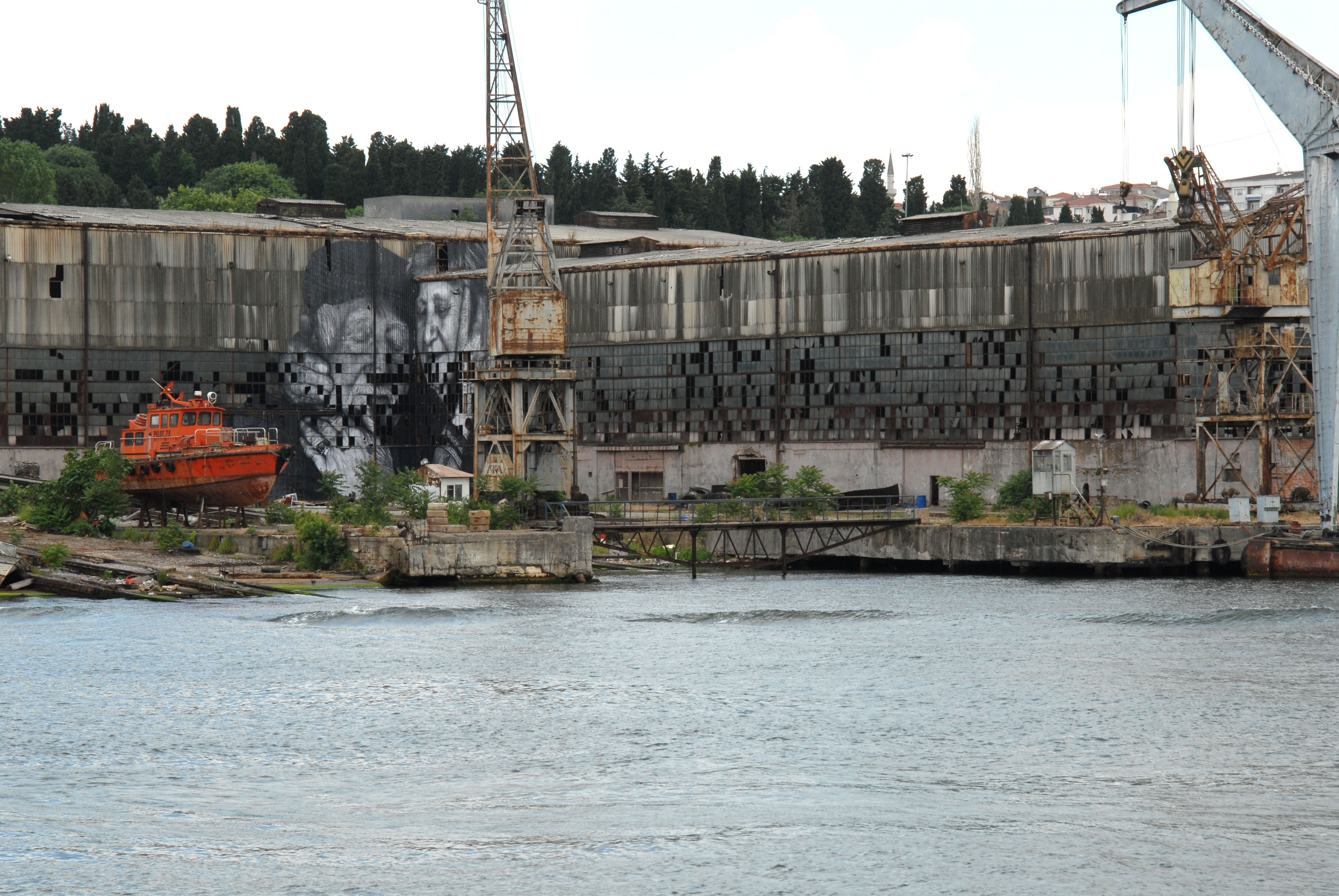 The most striking and poetic of the portraits is suddenly revealed to passengers on the Golden Horn ferry.
You have to look up to see this one, but most people do when approaching the wonderful Phanar Greek Orthodox College building.
A strange sight above Istanbul's most crowded shopping street, Mahmutpaşa, just outside the Grand Bazaar.
The dignified Galata Tower remains undisturbed as life goes by.
Here is JR's short film about the project: