This eclectic Arts Festival is in it's last days and is a must! The Mahallah Festival is stunningly organised and curated by Sabine Küper-Büsch and Thomas Büsch of the Diyalog Derneği Istanbul and partly sponsored by the German Consulate of Istanbul and the Austrian Ministry of Culture. The phenomena Murmuration, the magical flight of migrating birds into amazing patterns is also a form of protection and a way for the birds to keep each other warm.
'Murmuration is used as a metaphor for engagement and solidarity in the frame of Mahalla 2021. The Festival forms a platform for artistic discourse around different spheres in our globalized world: urban and community-life, sharing, creativity, movement, communication, the air, the sky and other relatable entities are parts of the metaphorical frame of the theme.'
Thirty International and local artists have taken to the streets of trendy neighbourhood Yeldegirmen, using the once Catholic Church and monastery of Euphemie Notre Dame du Rosarie as a base.
Nora Byrne, in the above image is also participating in a show at the Sabanci Museum and invites the public to sit for a quick portrait in her interactive performance.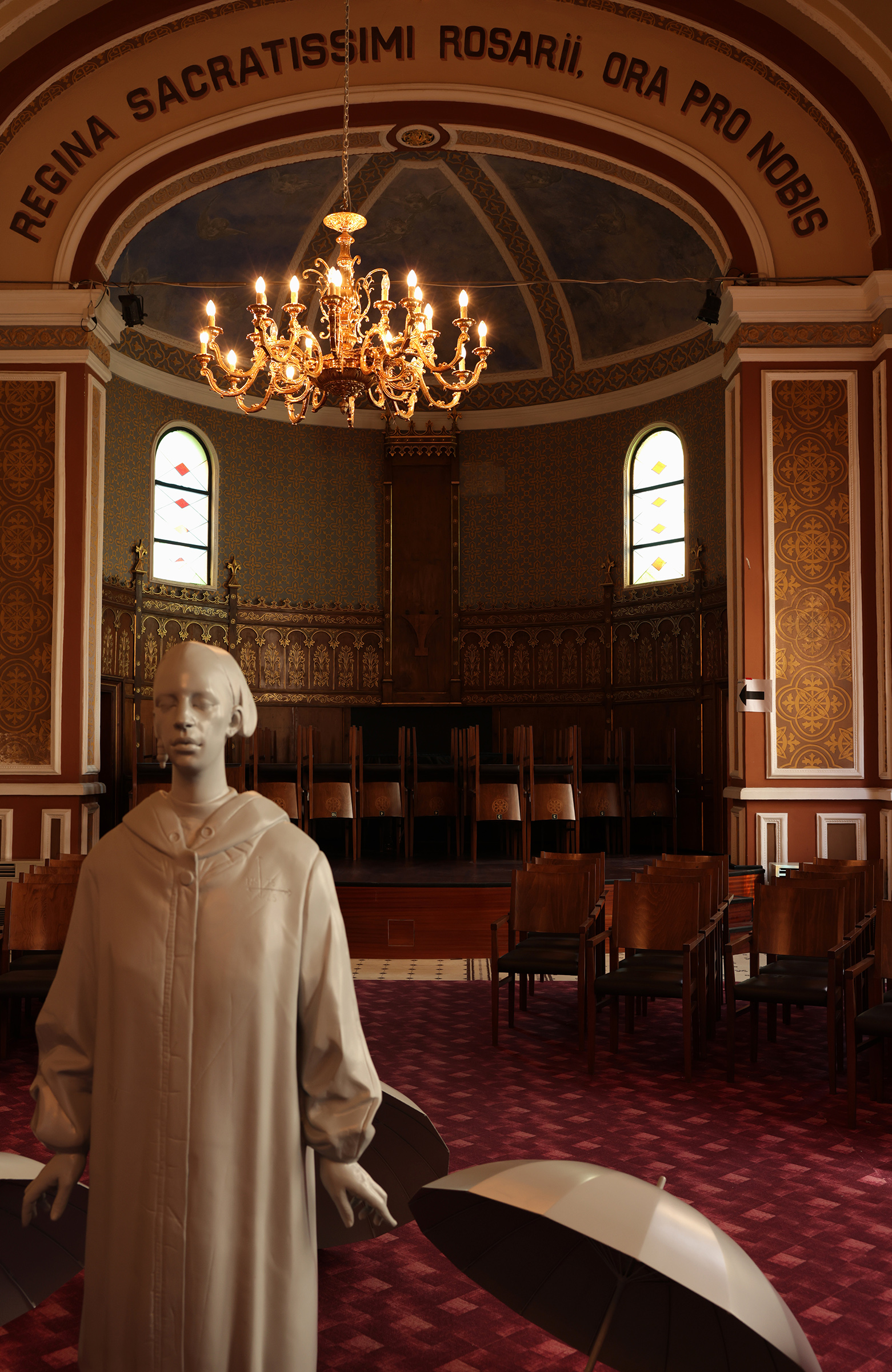 Mahmut Aydın, a young artist from Diyarbakir depicts the fragility of women in society surrounded by umbrellas protecting her and empty chairs representing an absent assembly.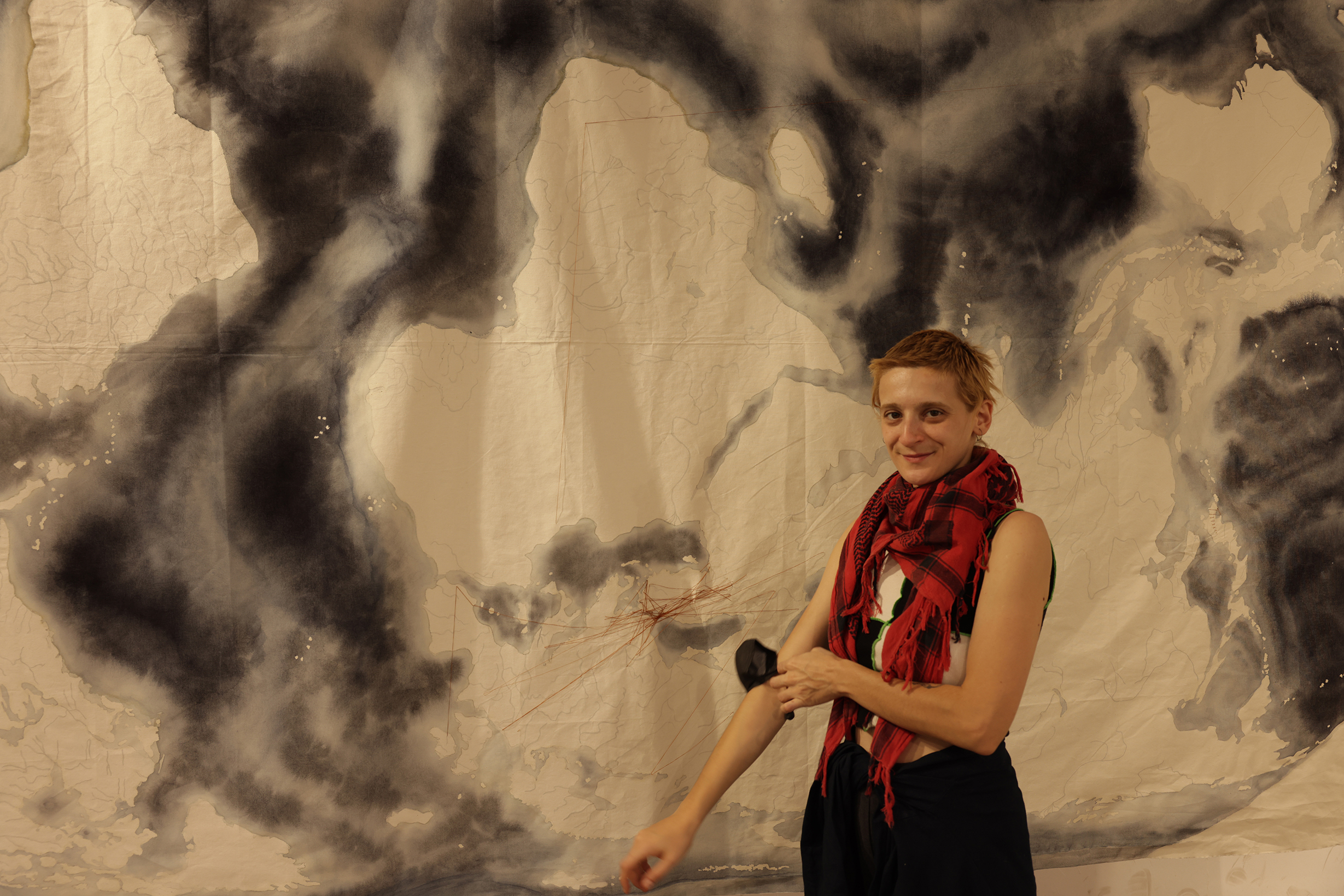 Where to Where? Ilayda Tunca from Sub Collective in Canakkale is standing in front of their upside down world map showing migration flows inside and outside of Turkey.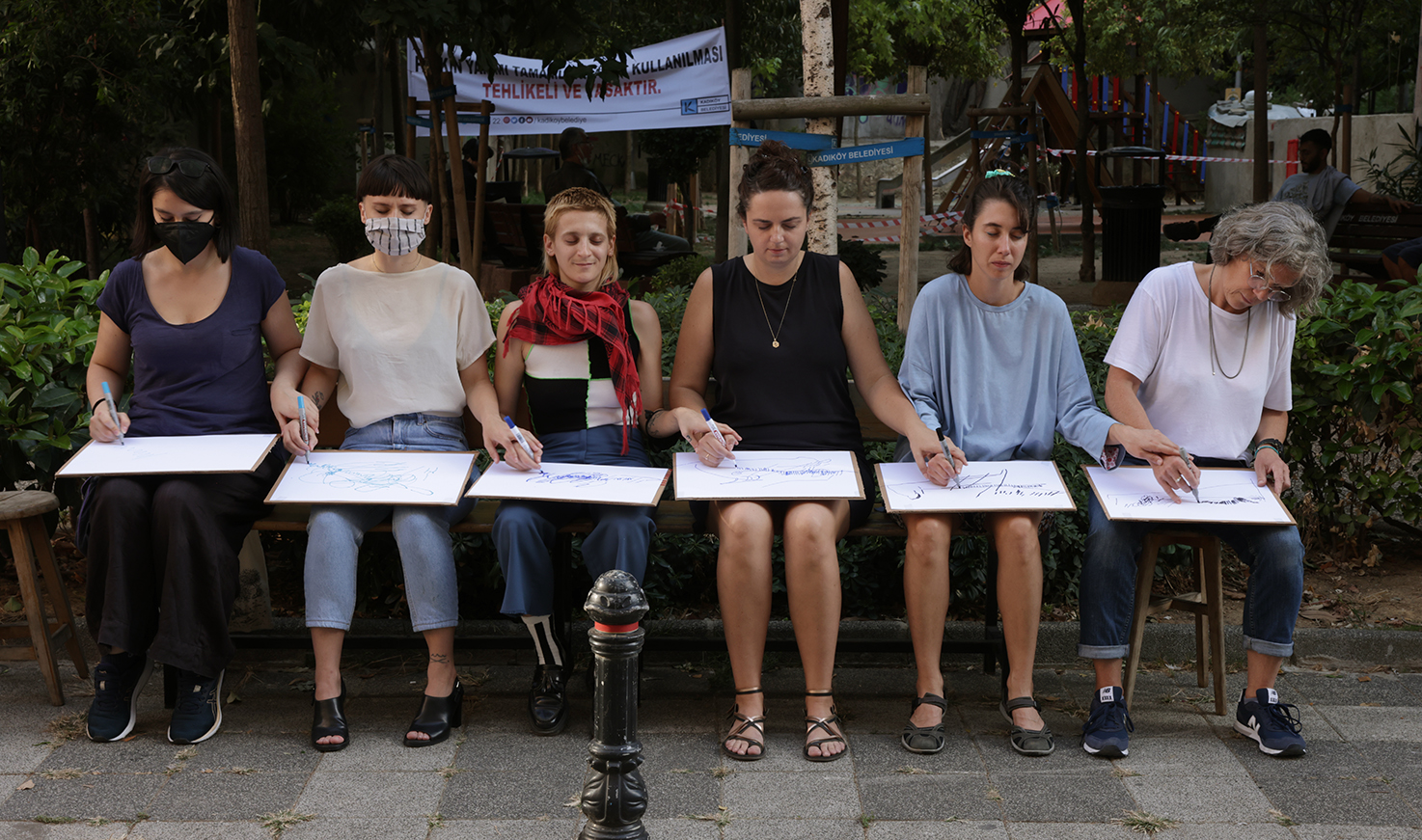 My hand is your hand is my hand. A chain and flow of creativity, 'drawing explored as a collective social practice'. Art performance by Barbara Eichhorn sitting at the far right.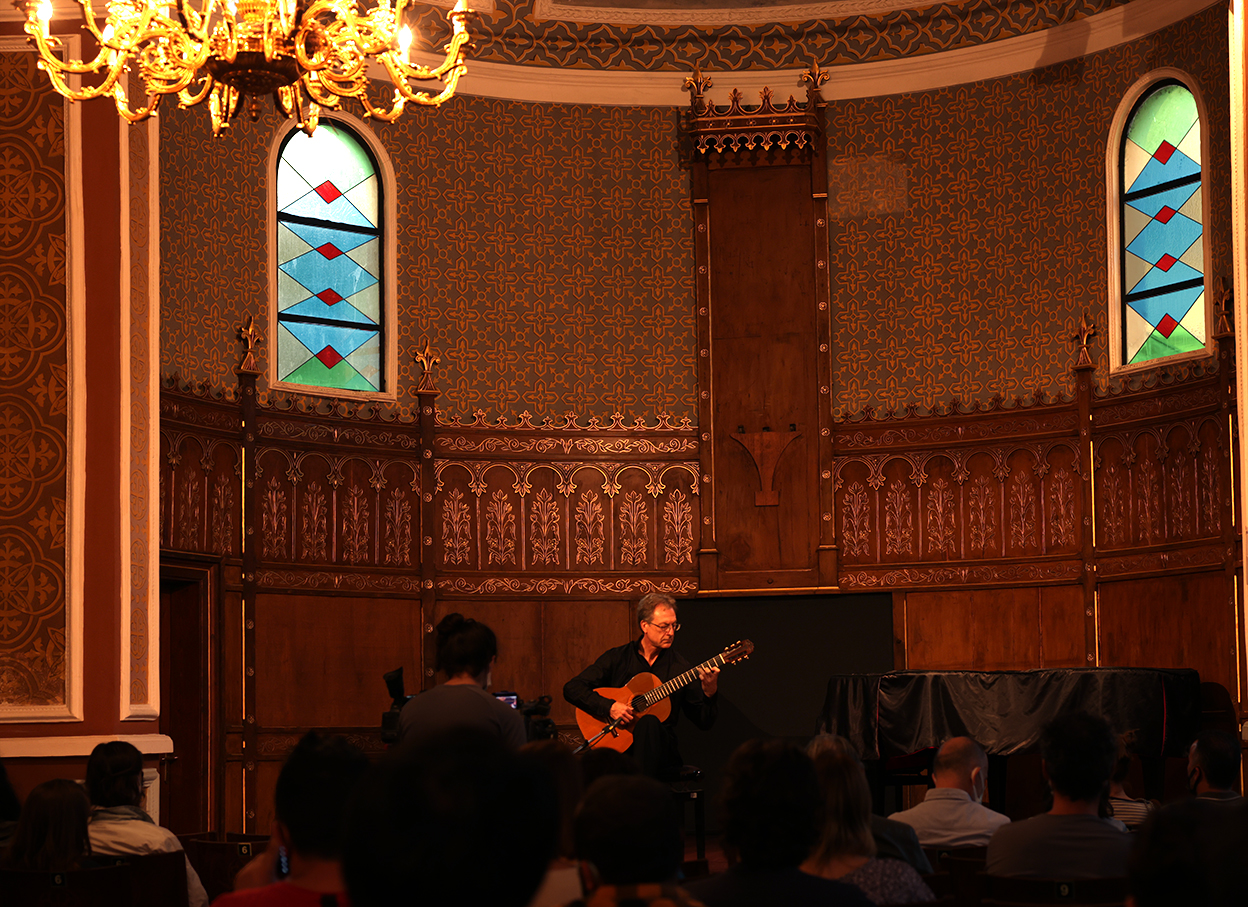 Lucian Plessner gave a talk about Jewish music over the ages and a guitar concert illustrating the wide array of classical Jewish composers from Salomone Rossi to Leonard Bernstein.
And there is still so much more going on: a dance performance, a collective tapestry, talks, exhibitions, an art walk, video installations and performances. Yeldegirmen is waiting!
http://mahalla.inenart.eu/category/news/ All events are free of charge