​Salih Demirci's first film Cano is a story of a schoolteacher named Ibrahim and his search for a missing friend, Cano. Ibrahim is portrayed beautifully by the director himself who is also a schoolteacher. A portrait of a lost man and a man lost. ​The search for a friend became a search for himself sometimes with a tune stuck in his head, sometimes with his own words mimicking the repetition of the classroom he conducted. Demirci saw the man's timeless search 'similar to Baudelaire's Flaneur'.
Set in Diyarbakir and surroundings, his interiors were cold and harsh, and he played with the traditional and the modern. Cano spoke of the state of a man stuck in his own reality, never finding a way out.
The theme was similar to Antonioni's classic L'Avventura and the search for Anna on a Sicilian island, where relationships and trauma took their paths.
The few surreal moments broke up the dialogues and gave a strange joy to the rhythm of the film, a 'metaphysical" street scene where everyone walked in reverse, a metaphor for the the damages that come with progress and a slow snow storm of feathers. In conversation Demirci said, 'Life goes on but sometimes badly.'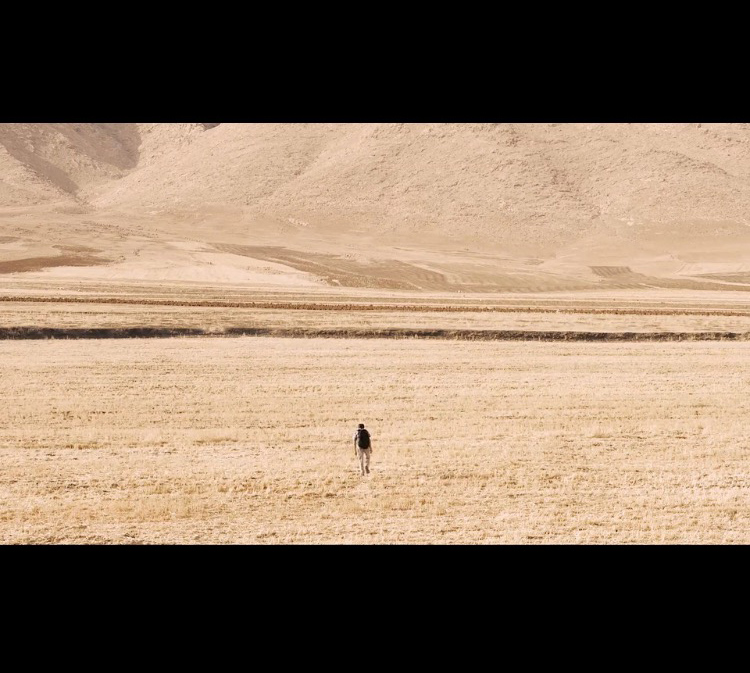 The protagonist's love for his friend brought him to a landscape that made him insignificant again.
Speaking with the director, "Peoples minds are very confused now, in these modern times we have too much information and therefore we lose our memories." He spoke of his love for art and literature:'Every​ word has it's own imagery.'
'To tell you the truth, I made this film to learn more about myself.'