Are kilims artisan throw rugs or woven art?
No one is better placed to answer this than Belkis Balpınar. Former director of the Vakiflar Carpet and Kilim Museum in Istanbul, she has continued for decades to champion the Turkish flatweave and to raise it, literally, to another dimension.
Belkıs Balpınar's latest works are on show at the prestigious Anna Laudel Contemporry Gallery in Istanbul's Karaköy district: a fine-arts setting for her kilim-art pieces that confirms her own evolution from curator to creative practitioner. Balpınar (pictured above) describes the weaver she has worked with for nearly three decades as 'my hands'.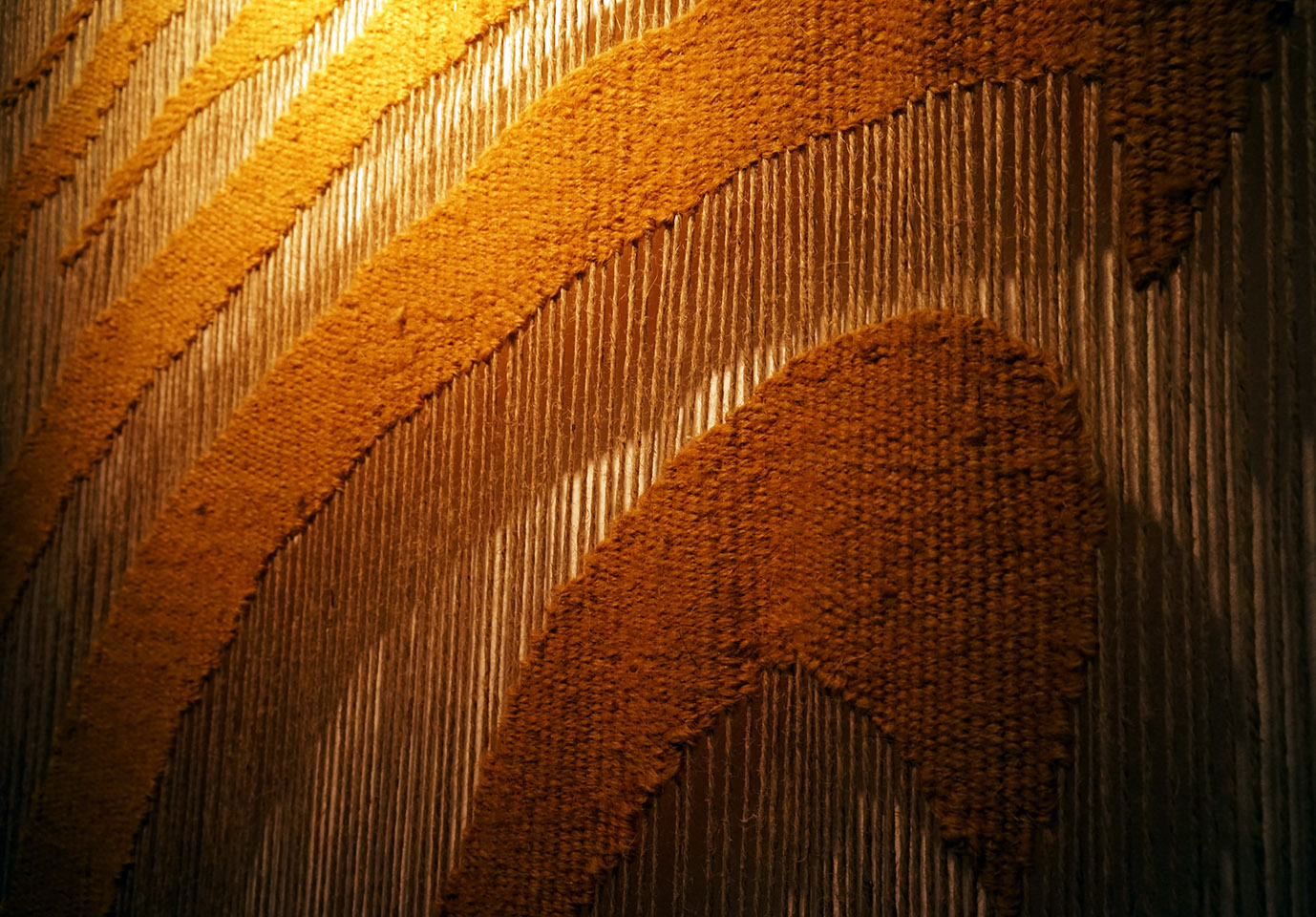 A native of Istanbul, Balpınar now lives in Bodrum. where she is an avid reader of books on quantum physics ("I cannot read novels," she confesses).
This fascination with micro and macro worlds is reflected in the names of her pieces: Embriyo, Cocoon, Neurons, Time Plane, Flow, Ascending, Descending… Theoretical physics inspires the way she experiments with light, and helps her to create what she refers to as 'the other dimension'.
Un-Weave, at Anna Laudel Contemporary, April 26 – June 10, sets this new work of "unwoven parts" alongside a retrospective collection of Balpınar's work, illustrating what she calls her 'evolution'.
As to whether kilims are craft or art, she answers with a smile: 'I'm only doing artwork now, I started on the floor, I​'m now on the wall."