To mark the Orthodox Easter, which falls this weekend – a full month after the Western churches celebrated the day, and a week after that spectacular pink full moon – I would like to share some images of two of Istanbul's lesser-known Orthodox landmarks, two treasures well worth the hunt. Above is the famous Church of Pamakaristos (Feyhiye Camii, as it is now known, built in 1071). Alas that is now closed indefintiely for restoration, but below is one of my own lesser known favourites, Aya Yorgi Potiras.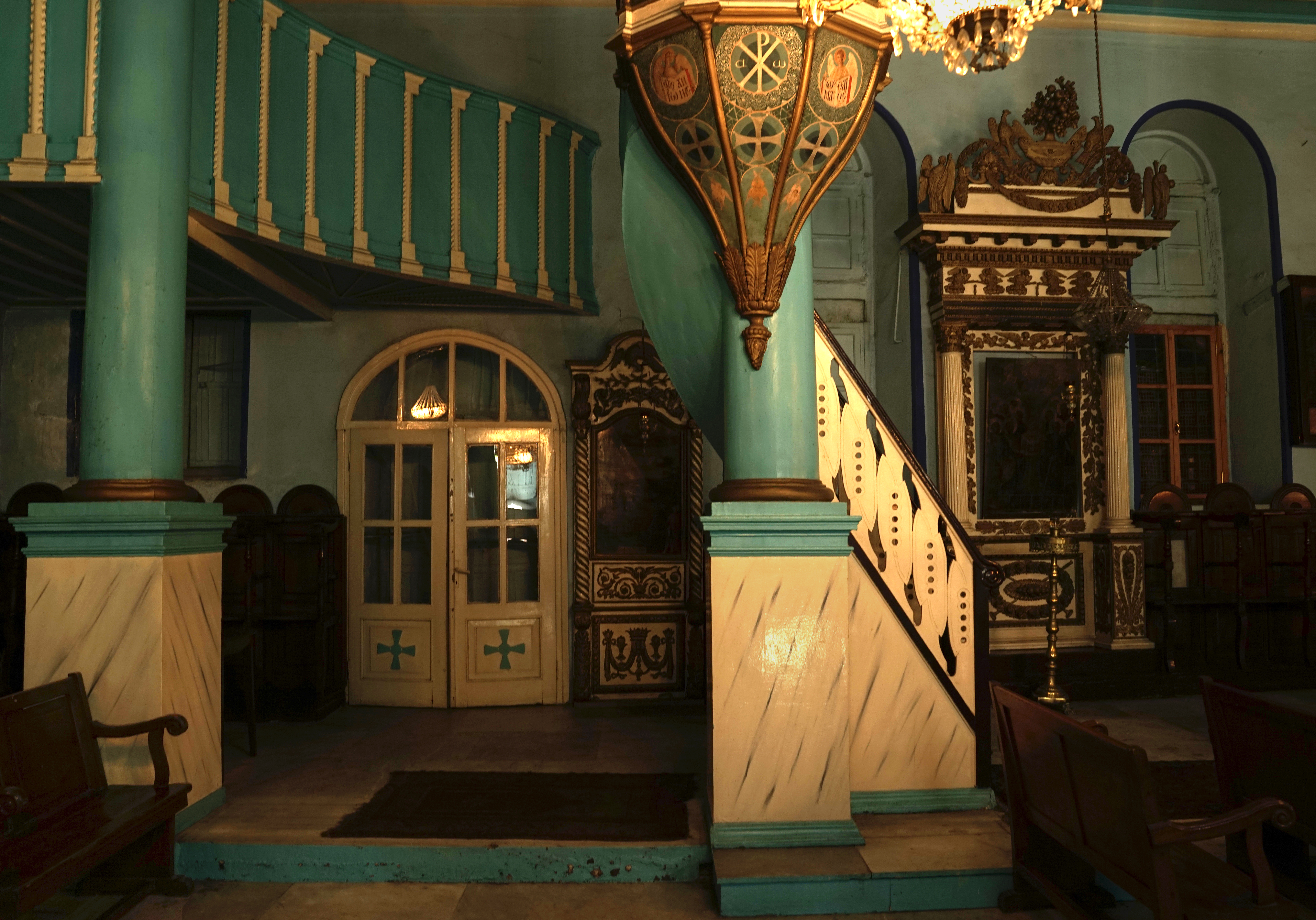 Built in 1760, Aya Yorgi Potiras stands high above the Golden Horn, a steep walk from the Patriarchate in Fener. Hidden away at Murat Molla Sok. 39, Çarşamba, between the Pamakaristos and St Mary of the Mongols, it is all the more unexpected in one of Fatih's more conservative neighborhoods.
Benign neglect reigns, but the church has interesting icons and stands in a secret garden full of blossoming fruit trees.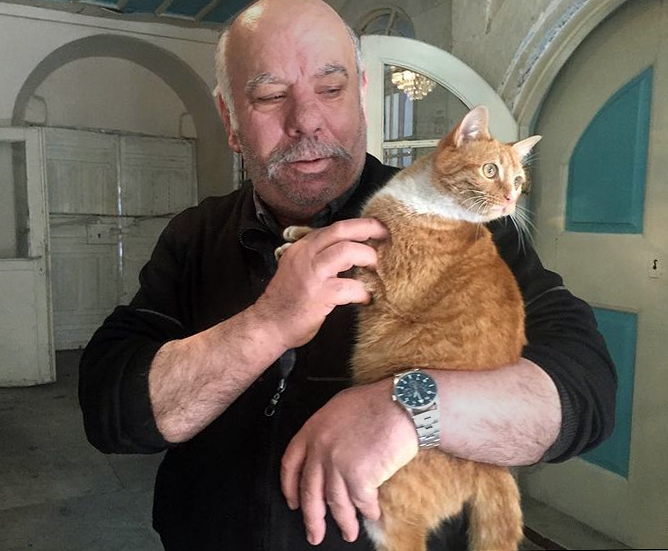 The church almost lost its caretaker, Musa, to Covid, but happily he is now back at work, and if he is around he will open the door when you ring the bell.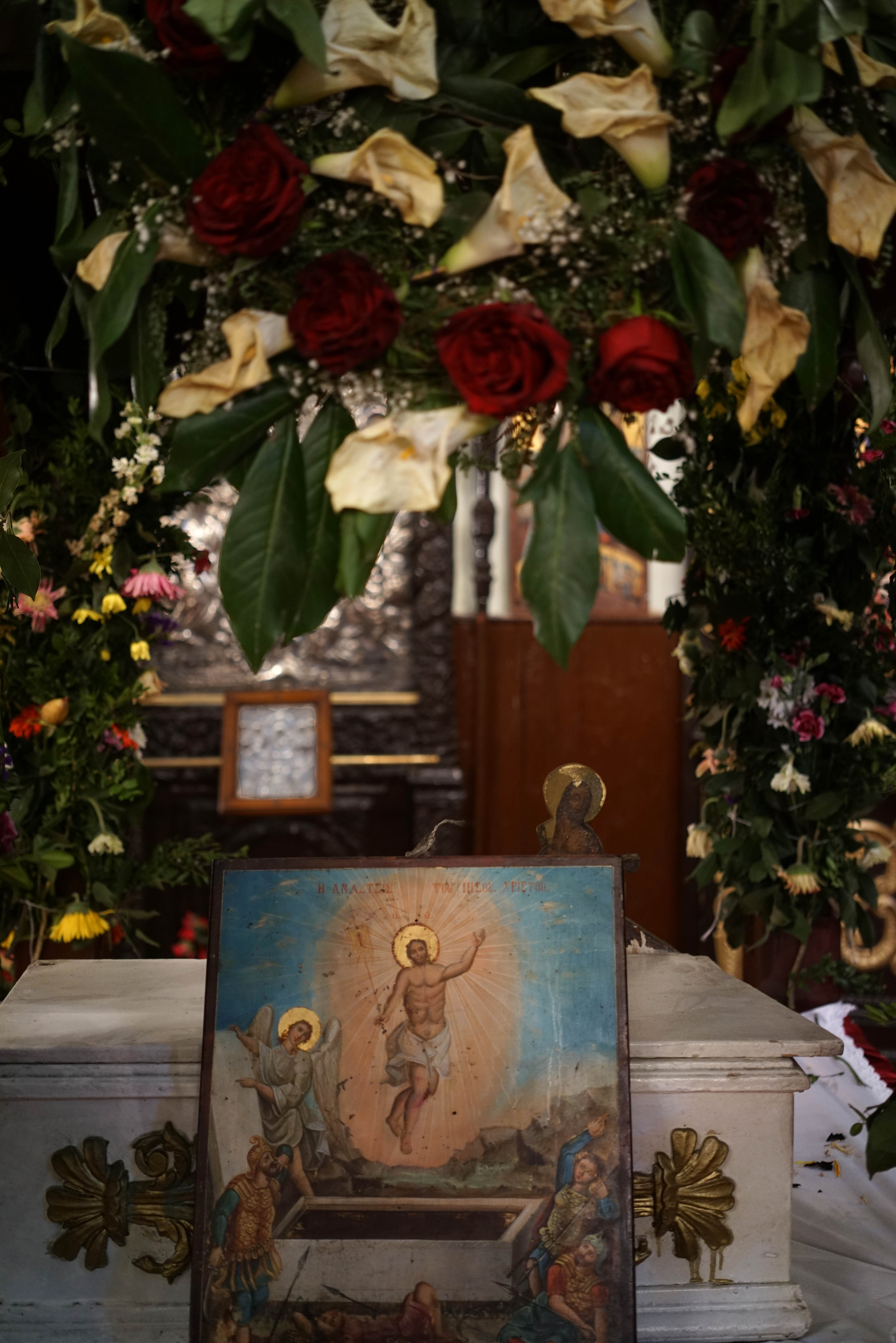 On Good Friday, for extra blessings, it used to be the custom for Istanbul's Rum community to visit seven symbolic funeral biers in seven churches, specially decorated with fresh flowers for the occasion.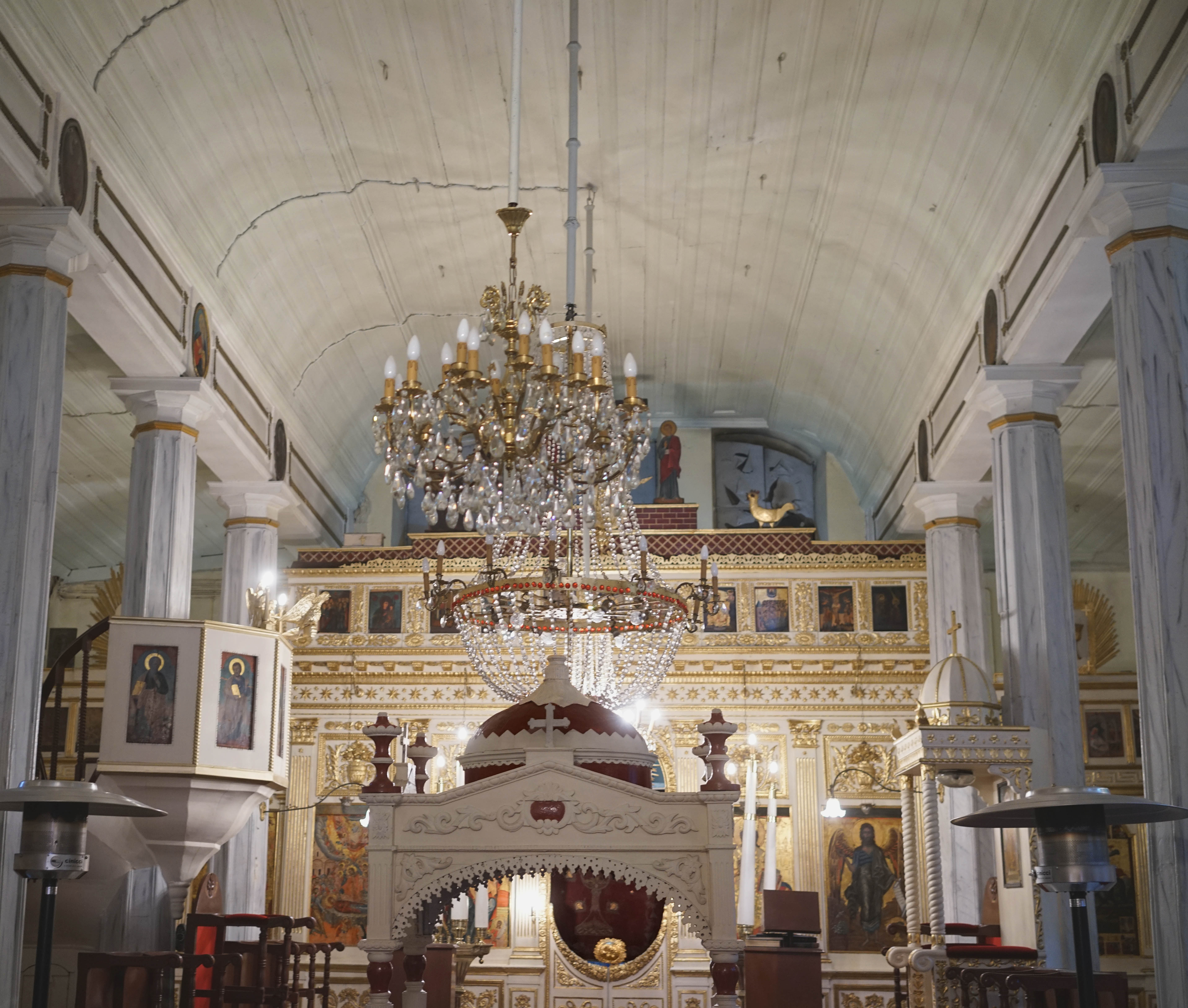 Panayia Balinu Church
Panayia Balinu is another hard-to-find church but accessible once you locate a small doorbell. Rebuilt in the early 18th century, after one of Istanbul's infamous fires had burnt down the original 16th-century church, it is quite unlike the others, with a lovely white vaulted wooden ceiling. It also has some interesting icons, and for a closer view of the painting of Christ on the ceiling (Mahkemealtı Cad. No 59 Balat, Fatih) you can go upstairs.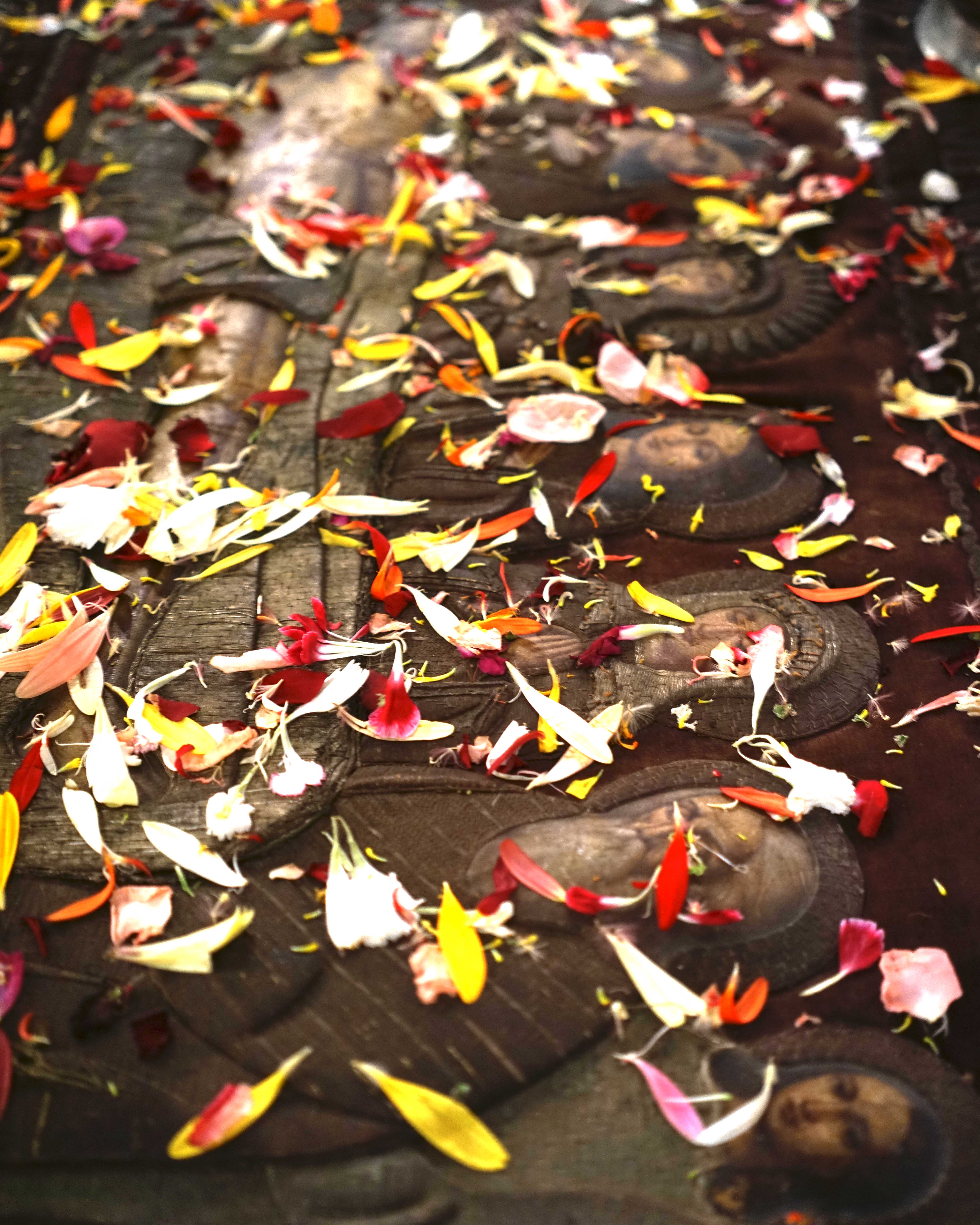 The novelist Nektaria Anastasiadou, author of Recipe for Daphne, mentioned a kind gesture by the Istanbul Municipality and the mayor, Ekrem İmamoğlu, this year: for Orthodox Easter they gave out mastic-flavoured Easter loaf, Paskalya çöreği (Pascha tsoureki). She also reports that 'hours before the start of the 17-day lockdown, the Panayia Rum community in Yeniköy held a memorial service and poetry reading in honour of Constantine Cavafy's birthday – the Alexandrian poet was Constantinopolitan by descent – with Sarıyer mayor Sukru Genç.' As Cavafy, who came to visit his grandfather's yalı there, once wrote: 'If you find yourself smiling, Stranger, know that you are in Yeniköy.'
#recipefordaphne
---
For more on the Monsatery of Theotokos Pammakaristos (Fethiye Camii), see Byantium's Legacy, by Robert Ousterhout, Cornucopia 50
For Cavafy's Yeniköy see Bound for the Black Sea, Cornucopia 52
To make your own mastic-flavoured Paskalye çöreği: see Feast Food, Cornucopia 38
If you are not yet a subscriber, subscribe here.
If you are a print subscriber, but have not yet registered, activate your digital subscription here. You will need your subscriber number. Email subscriptions@cornucopia.net for assistance.
---