You can find Cornucopia at LARTA, the London Antique Rugs and Textile Arts Fair, this week, marooned in a lagoon of glorious textiles in Battersea.
LARTA shares the Battersea Park venue with the Decorative Antiques and Textiles Fair. The two fairs continue until Sunday. E-tickets are available to subscribers (write to Juliewitford@cornucopia.net).
Here are just some of the treasures. More will follow, so watch this space....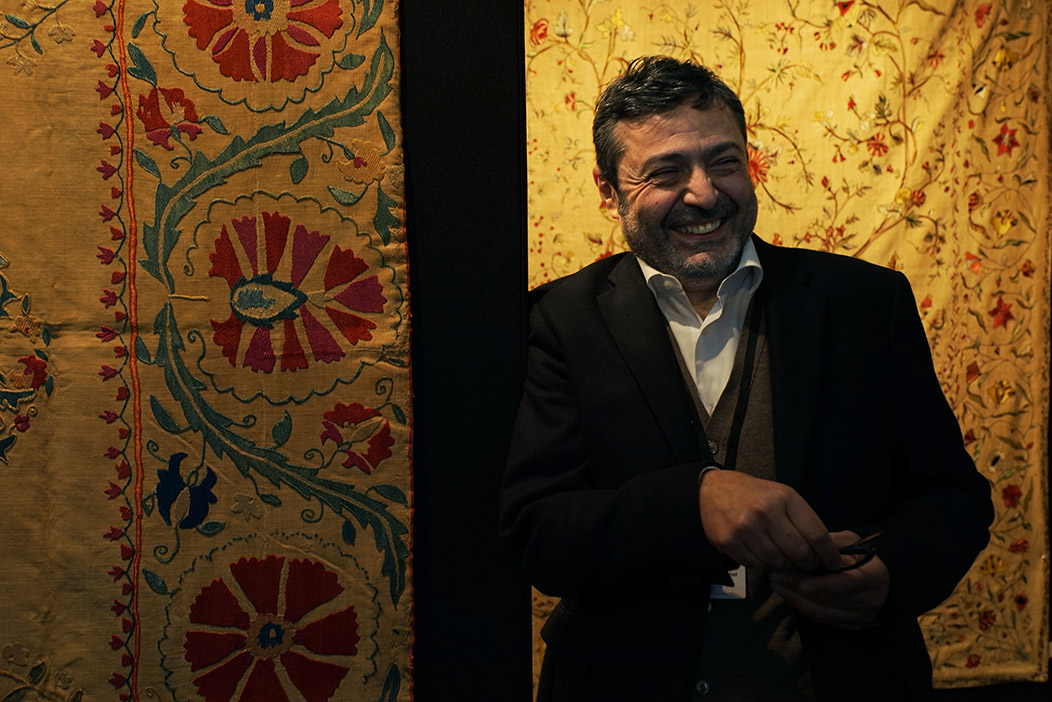 Opposite the Cornucopia stand, Aaron Nejad with a suzani from the Nurata Region of Uzbekistan, c 1840.
Another of Aaron's Nurata suzanis, of the same date, was unfortunately snapped up on day 1.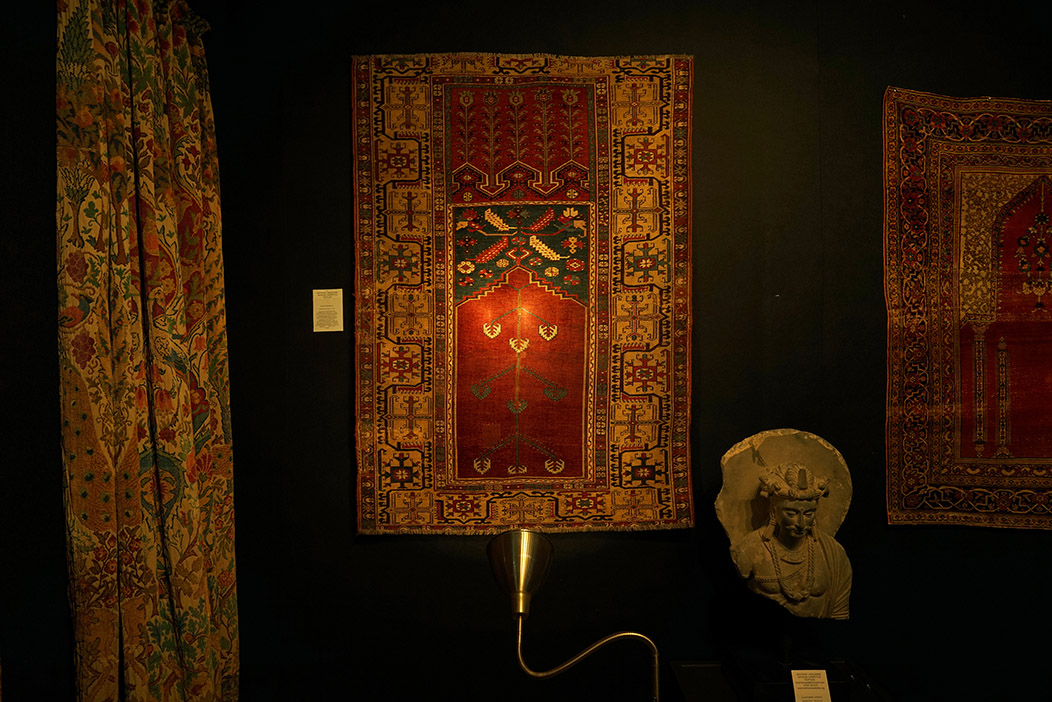 A gem of a carpet on offer from Anthony Hazeldine…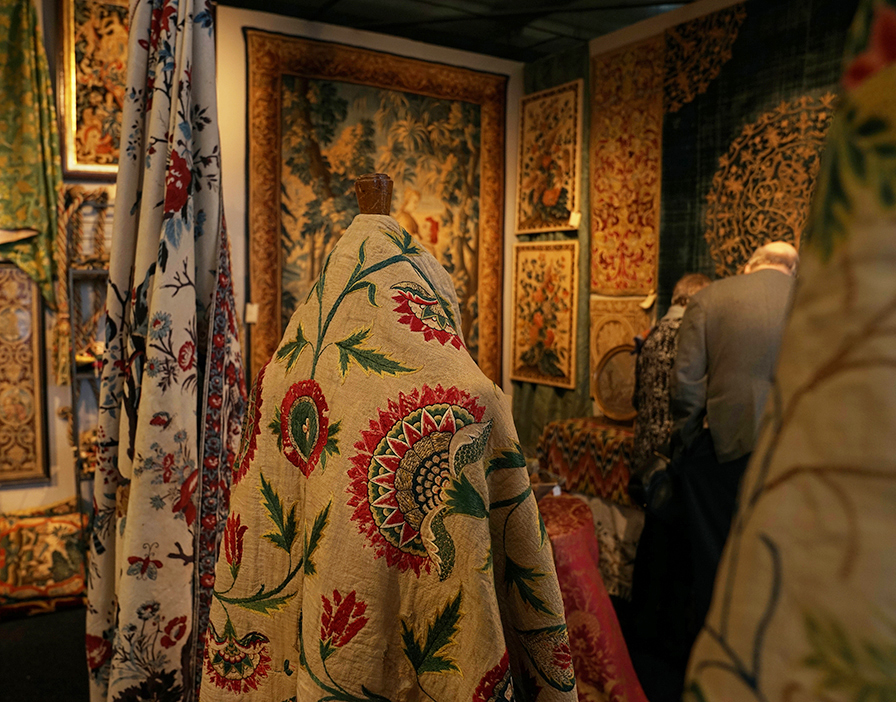 Peta Smyth Antique Textiles, a vertiable cornucopia…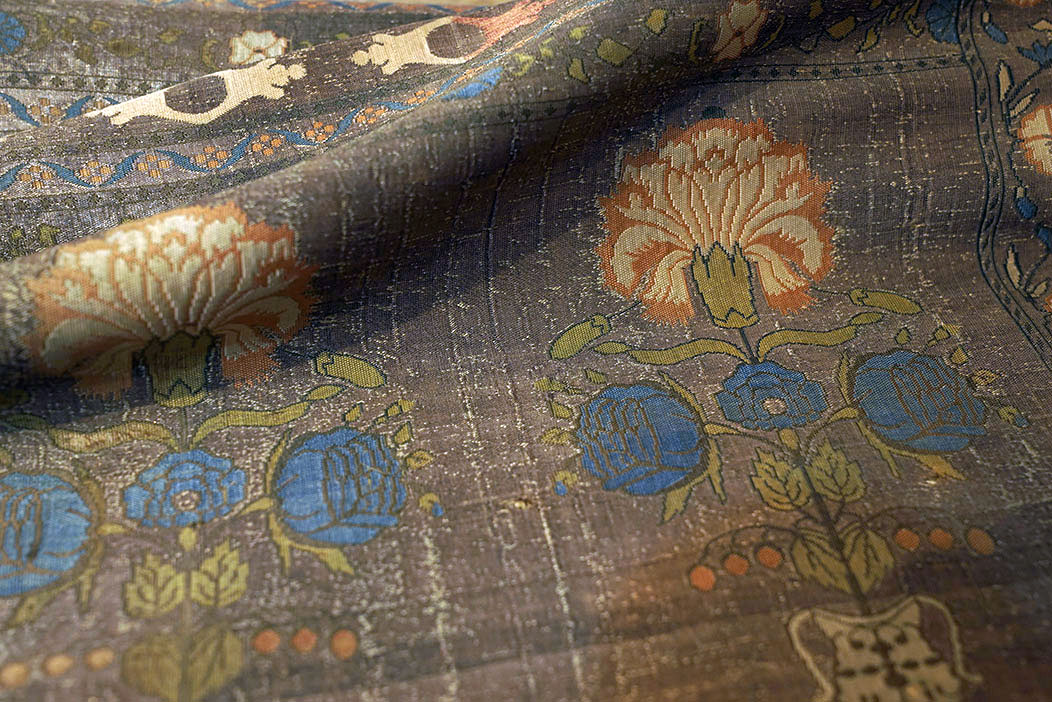 Galerie Arabesque has this exquisite Polish sash, woven in the 18th century perhaps by a Saffavid weaver in Krakow?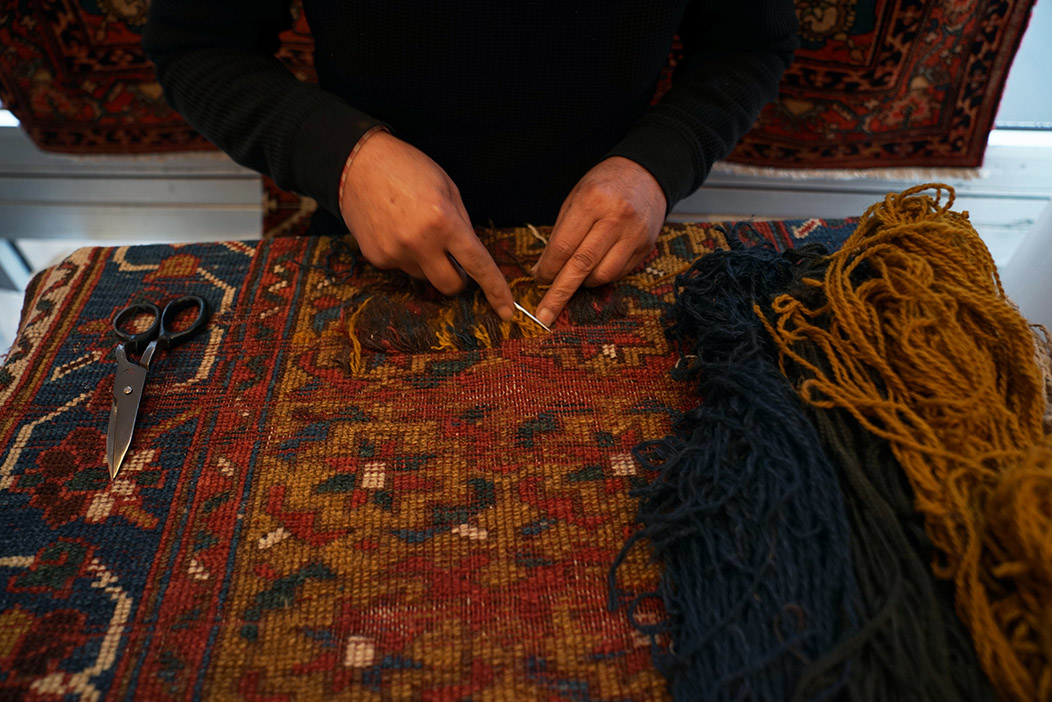 The Carpet Restoration Studio at work…
Contemporary carpet designer Gideon Hatch with one of his new creations…
For a handsome classic, look out for Brian MacDonald's Baharlu Khamseh Confederacy rug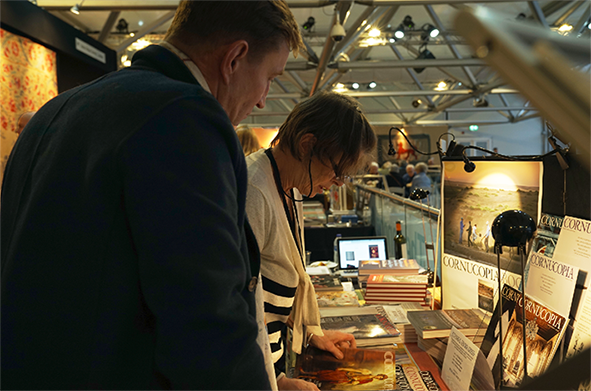 At the top of the stairs your will find Cornucopia's table full of back issues and Cornucopia books...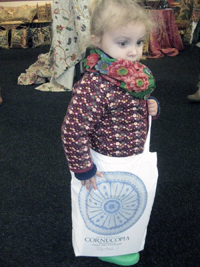 Only very special customers get the latest Cornucopia tote bag, now in short supply.