On Friday July 5, 2019, as long-time readers of this blog may remember, I attended a concert at the UNIQ concert hall in which USA-based Turkish jazz pianist Aydın Esen performed with a singer whom he referred to as Randy K (she is in fact his wife), drummer Tommy Campbell, and bass guitarist Greg Jones. Following the appearance of my blog on the subject, I received an email from Aydın Esen's son Aykan, inviting me to review some music by his brother Cenk.
Alas! I did not take up the offer – an omission for which I can only plead the heat of summer. Excuse: I come from Manchester, a place where the thermometer, out of modesty, rarely gets above itself. They say that in Manchester it never stops raining – but that is, of course, a wicked, heinous and despicable lie. It sometimes snows there. Not only that, but I was brought up in a chilly stone-built cottage in a valley in the Pennines. From it you could see the rain clouds releasing their bounty as they hit the sides of the first hills they encountered after crossing the Irish Sea. As a result I am unused to hot weather. If exposed to it, my brain casts itself adrift within my skull like an egg slithering haplessly over a skilletful of sizzling suntan oil. And so the opportunity was missed (cries of "Shame!").
Now, confined to my hermit's cell in a socially – and musically – distanced springtime, I have the leisure to redress my sins of omission, and will duly do so by presenting to the reader's attention some works by Cenk Esen.
First, a little biographical information: Aykan's email on the subject of his brother's musical career contained the information that Cenk studied at the Berklee College of Music in Boston, graduating a year earlier than his peers. Since then he has played at the Istanbul Jazz Festival and released two EPs. (For the uninitiated, an 'EP' – 'extended play record' – is a musical recording that contains more tracks than a single but fewer than an album or LP record.)
Cenk himself has told me that his professors at Berklee were Tim Miller, Neal Smith, Bruno Raberg, Vadim Neselovskyi and the late Bob Gullotti. In addition he took part in the activities at a place he describes as a 'side institute': the Berklee Global Jazz Institute, led by pianist Danilo Perez. There the musicians he worked with – and frequently played with – with (apart from Danilo) included John Patitucci, Ben Street, David Liebman, George Garzone, Terri Lyne Carrington, Kris Davis and Adam Cruz.
On the subject of his father's influence on his development, he has the following to say:
'Even though I had the good fortune to be able to meet and work with many new faces during my time in Boston, my main musical mentor has always been my father. He is the person with whom I have spent the most time in the shed, and he is also the person who gave me most of my theoretical knowledge. He showed me how to express myself naturally, making using of endless options in terms of colour and creativity. He will be featured on two tracks of my upcoming release. He plays Synth Bass on one, and dealt with the mix/sound design (along with myself) for another.'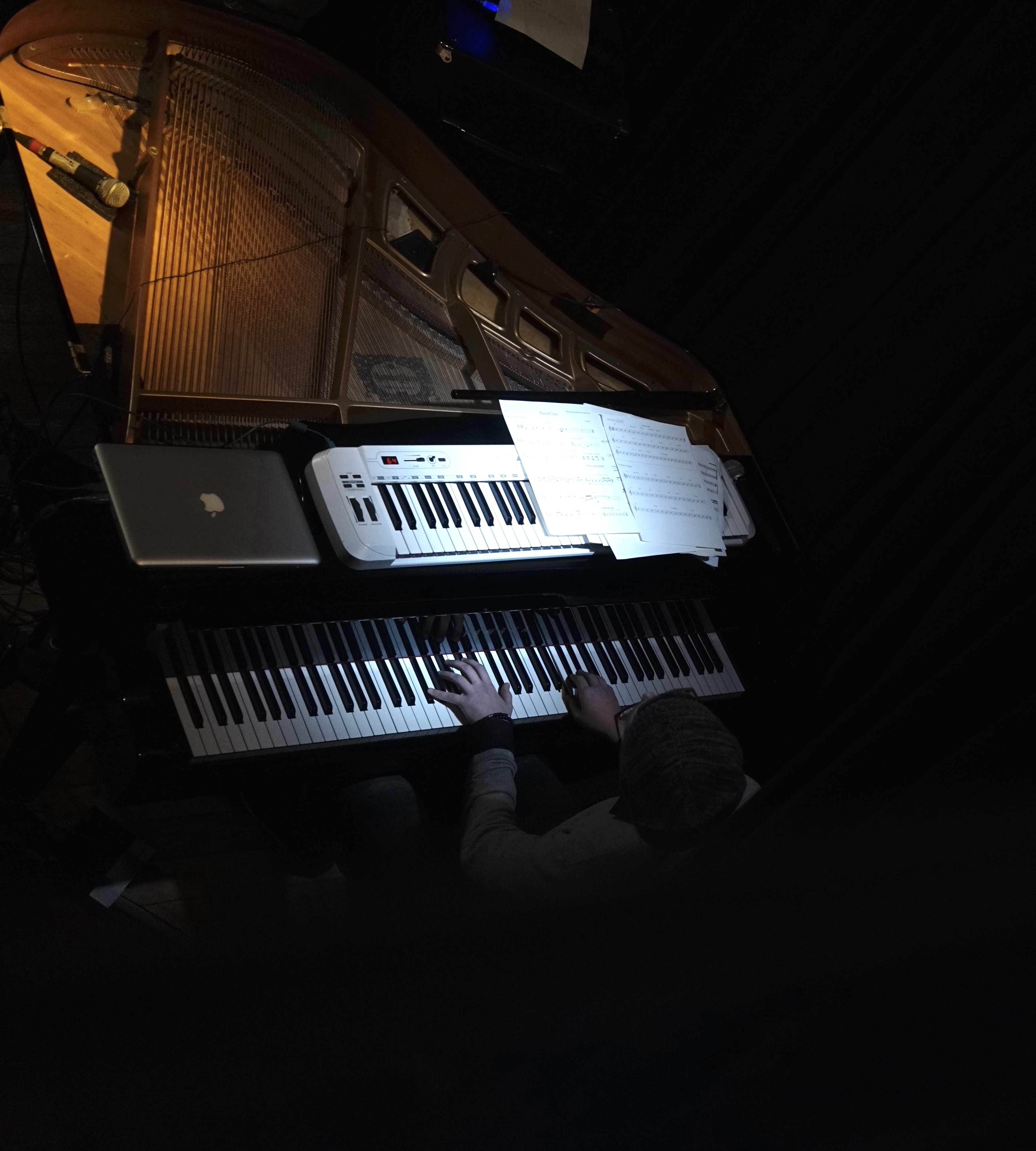 The 'upcoming release' is in fact a nine-track album entitled It's a Family Thing that is due to appear in June. Taking part are 18 musicians and producers Cenk has been working with. He describes this project as 'more on the electronic/experimental side'.
His first published EP, Phases, was released in December 2019. Cenk is also a member of a modern jazz group named Portrait and a Dream, which is led by drummer Mehmet Ali Şimayli and features Kerem Can Dündar on guitar and Yiğit Can Öztop on electric bass. They released their first EP (Red Planet) in October 2020, and in June this year are scheduled to release a self-titled album.
Enough background. Here is some music. (These tracks, by the way, are also on Spotify, for which you can sign up for free: https://open.spotify.com/album/1ju6sFnuatIiK2TVnchK5V?si=hUjDCWQAS8CWfVmQFMItug). First, Phases, with Tomoki Sanders on saxophone, Daniel Guerrette on drums and Miles Burger on bass – quite melodious, and for my money the most professional track of the three in the set. My favourite parts are the piano solo that begins at 01:47, what sound like groans of pleasure at 04:43 and 05:48, the drumming from 05:09 onwards, and what happens at 06:12, especially in the sax area (find out for yourself):
Now, here is Red Planet, from Portrait and a Dream (https://open.spotify.com/album/0HHh3d3qBdo80KINOmdND2?si=Oi66E2tpSiSYzP56HVeNbA). This music is more atonal, and should appeal to devotees of wacky weirdness. Cenk has yet to acquire his father's gift of making atonal ramblings and rumblings sound harmonious, but this is a nice try – especially where he takes off at 03:12. I like the guitar entry, followed by a nice swooping solo, at 04:18, the strangulated voices that come onto the scene at 06:15 (Aargh!), the guitar entry (I think it is) at 07:28, and the naif piano solo – its artlessness a sign of maturity – that follows. A piece of unsolicited advice: a bass solo would have gone down well somewhere, to contrast with all the upper-register piano and guitar stuff:
For speakers of Turkish, Cenk himself can be seen in the following YouTube video ('İnsanüstü Müzik - Aydın Esen', recorded in 2017) in which he talks about his father:
And so we wait for the full version of the Planet and a Dream album to appear, and for It's a Family Thing to present itself to our consciousness. It will be interesting to see what paths Cenk Esen and his associates go down in the future. I never cease to wonder at the irony represented by the fact that Turkey – a country in which jazz is still very much a minority taste – should be producing so many gifted young jazz musicians.