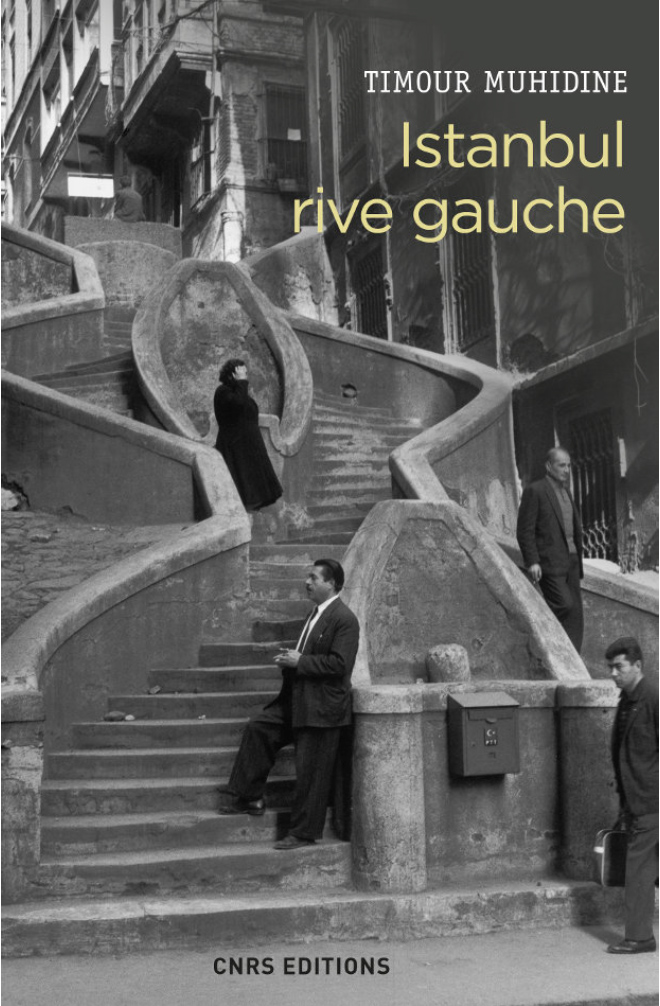 Just a day before the long-anticipated opening of the spectacular new Arter in Dolapdere – relocated from its original home on bustling İstiklâl Caddesi – a French-language book, Istanbul Rive Gauche, by Timour Muhidine, hit the bookstores, a timely reminder, should we need one, that Istanbul's subversive Left Bank has been for generations a crucible for creative talent.
Painters and poets, artists, actors, dancers, musicians, intellectuals, home-grown and foreign, have long been drawn to Beyoğlu, the birthplace of the Turkish avant garde and Modern Art, records the author, who teaches modern Turkish literature at the School of Oriental languages in Paris.
Muhadine was born in Kuwait City. His father, who was Syrian and of Turkish descent, died when he was three. His mother was French, and he grew up in Arras, in northern France. He has described himself as "A Frenchman with a Turkish name", but at age 20 he felt driven to explore his Turkish heritage, not merely learning the language but so steeping himself in it that he could work as a translator of Turkish literature that has been to him a revelation.
In the 1990s he spent a year as a researcher at Istanbul's French Institute of Anatolian Studies, and he transmits a deep love of and fascination with this city.
From the 16th century, raffish Galata, with its sailors' taverns, became a red-light district, a place of dissoluteness and indulgence. By the 1890s it was home to a thriving bohemian community, drawn to the unfettered freedoms that it offered. It was in such fertile ground that literature flourished, producing some of the finest names in the Turkish canon.
A long introduction is devoted to the Ottoman era, from 1870 to 1922, before the author turns to the post WWI period and early Republic, the 1950s and the tumultuous years from 1968 to 1980. He acknowledges an overlap with John Freely's memoir, Stamboul Ghosts – a celebration of the misfits, eccentrics and anarchic geniuses who were so in their element in Istanbul's "Latin Quarter" – while concentrating on the publishing scene, on the Turkish literature that has become his passion, as well as the works of French travellers such as Gide, Cocteau and Sartre.
There is romance, for those who would see it, in the decaying cityscape at the beating heart of old Constantinople, "one of the secret charms of Pera/Beyoğlu… More than a district, the Westernised half-city, 'a Paris in miniature'… inspired the best of modern Turkish culture".
If, as Muhidine maintains, "Beyoğlu is the only place where this synthesis could occur", it is surely the only place where Arter could have happened in quite the way it has.
Istanbul rive gauche by Timour Muhidine,CNRS Editions, 380 pp, Paris 2019.