I was first introduced to Turkey on a road trip with Paolo Girardelli back in 1993. Starting from Rome we drove to Istanbul and took the famous Truva ferry to Trabzon in quest of abandoned Georgian churches.
Together with other excited friends we climbed the hills and trekked through tea plantations, discovering wondrous landmarks and untouched beauty and unequalled local hospitality. Three years later, we returned on another mission. I was to photograph Istanbul for his doctorate thesis on Italian architects in Constantinople, and I've been here ever since.
Twenty odd years later we sit in a small cafe in Nişantaşı, talking about his new, co-edited book on Italian architects during the Ottoman period, both of us still in awe of this city which we call home.
Italian Architects and Builders in the Ottoman Empire and Modern Turkey is a collection of essays edited by Paolo Girardelli and Ezio Godoli. These essays were taken from a conference at the Italian Cultural Centre in Tepebaşı in 2013 and were written by scholars from no fewer than six countries.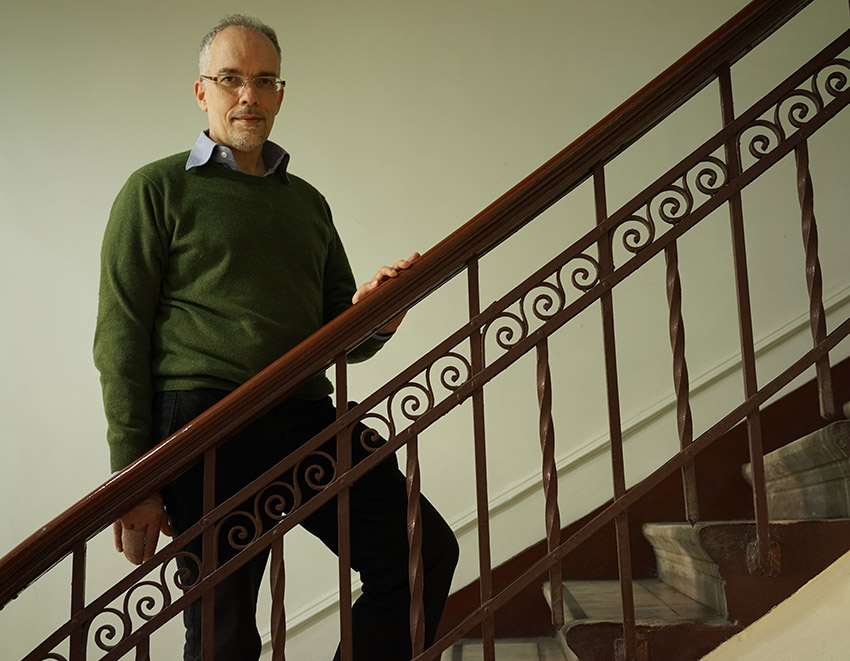 Paolo Girardelli is an authority on European and Levantine architecture in the Eastern Mediterranean. He has travelled the world, lectures and is professor of art and architectural history at Bosphorus University. And I am proud to say he is one of my oldest friends. His interest in the subject was first sparked by the surprising difference he noticed between the works of Italian architects at home and those in Turkey in the 19th century. He thought that this difference must be due to their involvement in local culture and styles.
Some of these architects were invited by sultans – Raimondo D'Aronco came on the invitation of Abdülhamid II. Some, like Fossati, were sent to Constantinople on assignements – he was to design the Russian embassy. And some were political refugees of the Risorgimento, such as Barborini. Vallauri, on the other hand, was born in Istanbul to Italian and Greek parents, but studied in Paris at the then most prestigious architecture school in the world, the Ecole des Beaux-Arts.H e eventually took French citizenship, but at the time he entered school in Paris it was as an Ottoman subject: in short a typical Levantine. Mongeri likewise was born in Istanbul and studied in Milan before returning to design some of the most famous landmarks of late Ottoman Istanbul and of Republican Ankara.
It wasn't just a case of 'literally transferring Italian architecture from Italy,' Paolo explains. 'It was really about adapting and transforming architecture to make it suitable for the Ottoman and Turkish environment. What D'Aronco did here was very ​​different from what he did in Italy. He was profoundly influenced by local tradition. He was free here, not bound by the academic pressures of the established, conservative architectural culture in Italy. Other European and Levantine architects here interacted with the Greeks, the Armenians and the Muslim architects and ​their ​patrons, and they all influenced by each other.'
Photograph by Fritz von der Schulenburg (from The Palace Lady's Summerhouse)
One of the most beautiful and saddest cases of neglected structures in the Ottoman period is the ex-Italian summer embassy by D'Aronco in Tarabya. This magnificent palace and its decay has moved Professor Girardelli to fight for decades for its restoration. At the moment it is on the verge of collapse.
Italian Architects and Builders in the Ottoman Empire and Modern Turkey has its launch in Turkey on Monday, May 14, at 6pm, at the Italian Cultural Centre in Tepebaşı. ​Open to all. ​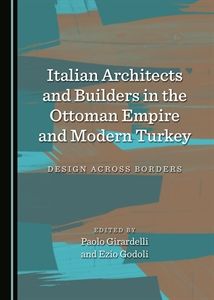 For those who cannot attend, the book is available online from cornucopia.net, price £65.