Spring has arrived in Istanbul, and the ancient gum mastic trees (sakız ağacı) of Moda are just coming into leaf. Only the crowds were missing on May Day…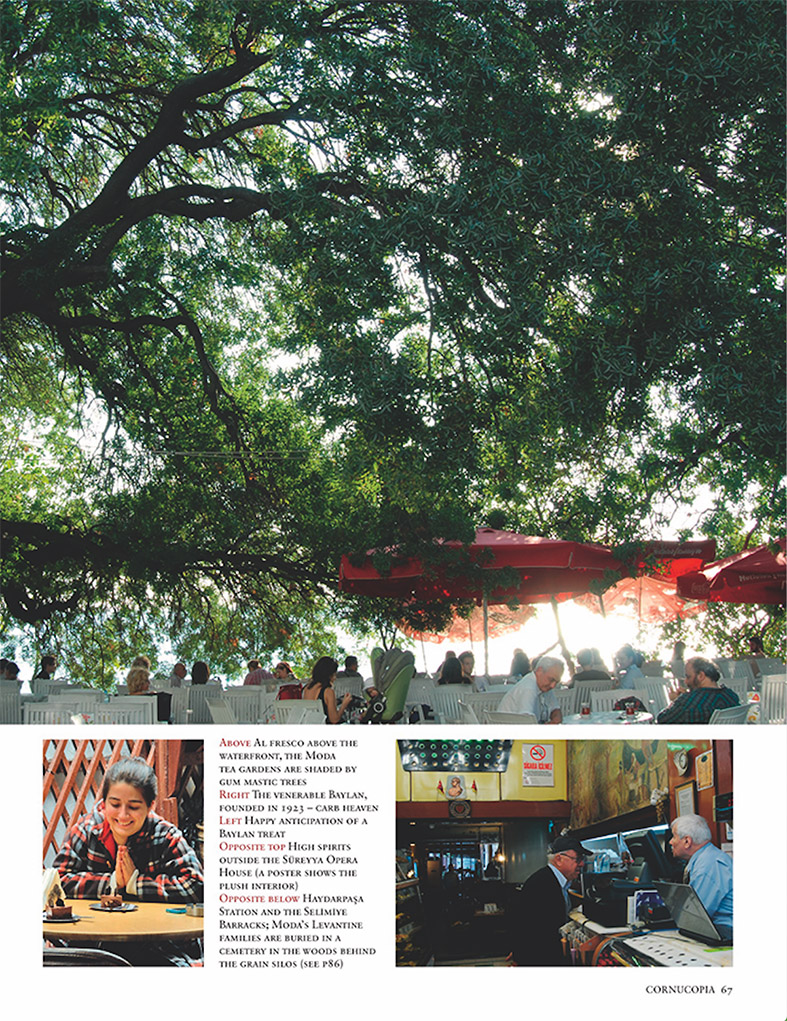 In Cornucopia 52, Monica captured the tree in happier days for Cornucopia's four-part Istanbul Unwrapped series, available on line here.
Elsewhere, Moda is just as peaceful. We hope that the all-popular Ali Usta Ice Cream shop, at the end of this street, won't remain so too long. Kemal Usta's waffles nextdoor has a for-rent sign in the window. The sophisticated writing on the left is on the wall of the elegant Sarıca Mansion (literally, not metaphorically we hope), a reassuring symbol of the past. Out of sight, further down, is a big cockroach painted by a wel- known street artist, "canavar".
Kadıköy ghosts: silence reigns in Turkey's mural-art capital.
Not even a clearing of the throat from the gleaming Harley-Davidson next door.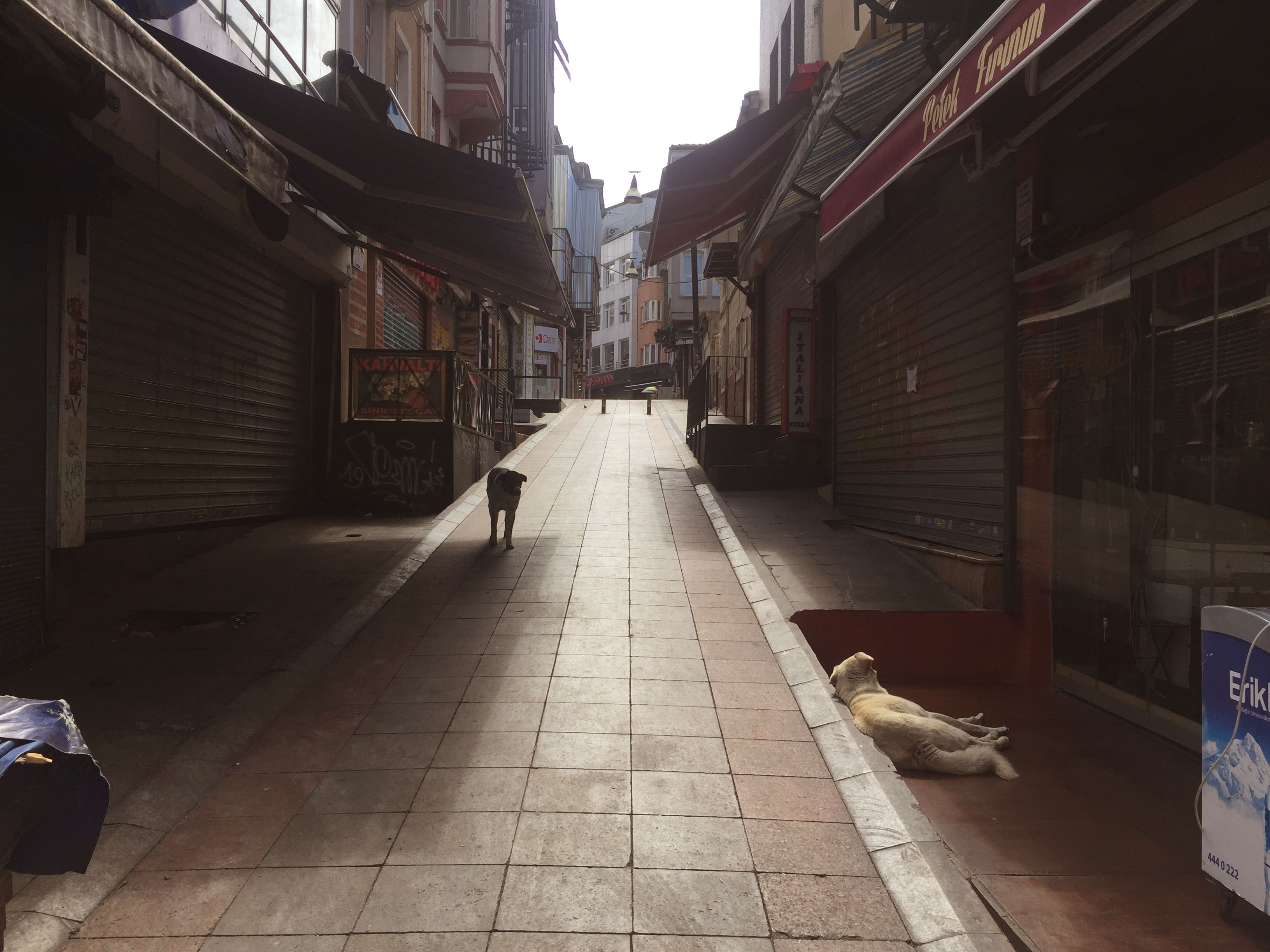 In short, you could say it's a dog's world.
Time for a siesta? Or just dying to be petted with no one around to do so?
---
Photographs by Monica Fritz, Cornucopia photographer-at-large
Have you signed up for Cornucopia digital, our new online edition? It includes a searchable archive of the last 34 issues.
Visit the Cornucopia Reading Room today with a one-day free link to Cornucopia (The link expires at 10.31 Istanbul time Tuesday, May 5).
To subscribe, click the button below. Online gift subscriptions are also available. What better gift these days?