Koranic Instruction, signed and dated Osman Hamdy Bey 1890, is the latest painting by unmistakable Orientalist, pupil of Gerome and founder of the Istanbul Archaeological Museum to come to auction In London in the past few weeks. The estimate is £3–5 million. The setting, meticulously drawn, is the Yeşil Cami in Bursa. The painting belongs to a collection of works from the Najd Collection, which comes up for auction at Sotheby's on Tuesday, October 22.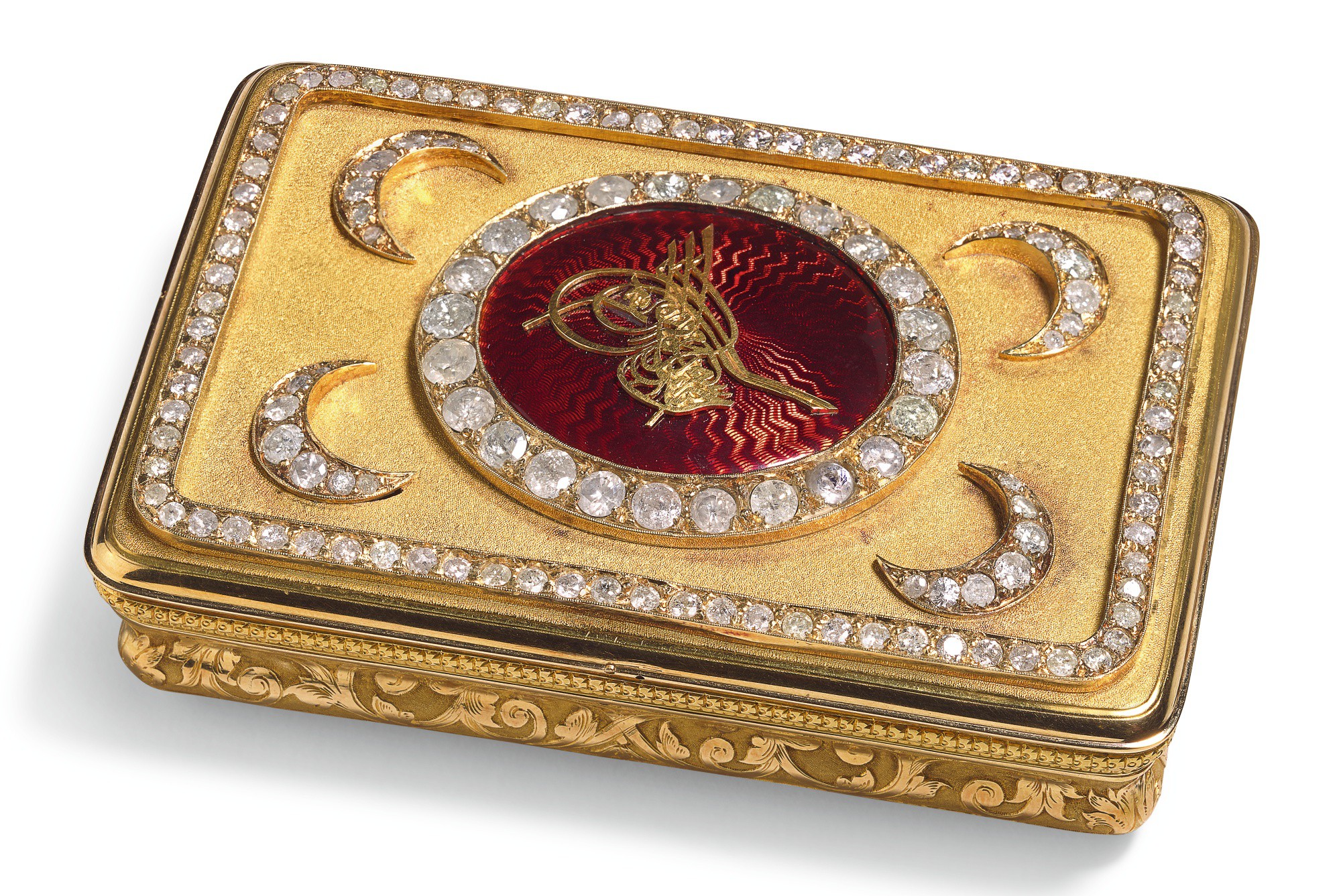 On Wednesday, the 23rd, Sotherby's Arts of the Islamic World sale features this gorgous gold box bearing the tuğra of Sultan Abdülaziz (est £20–30,000).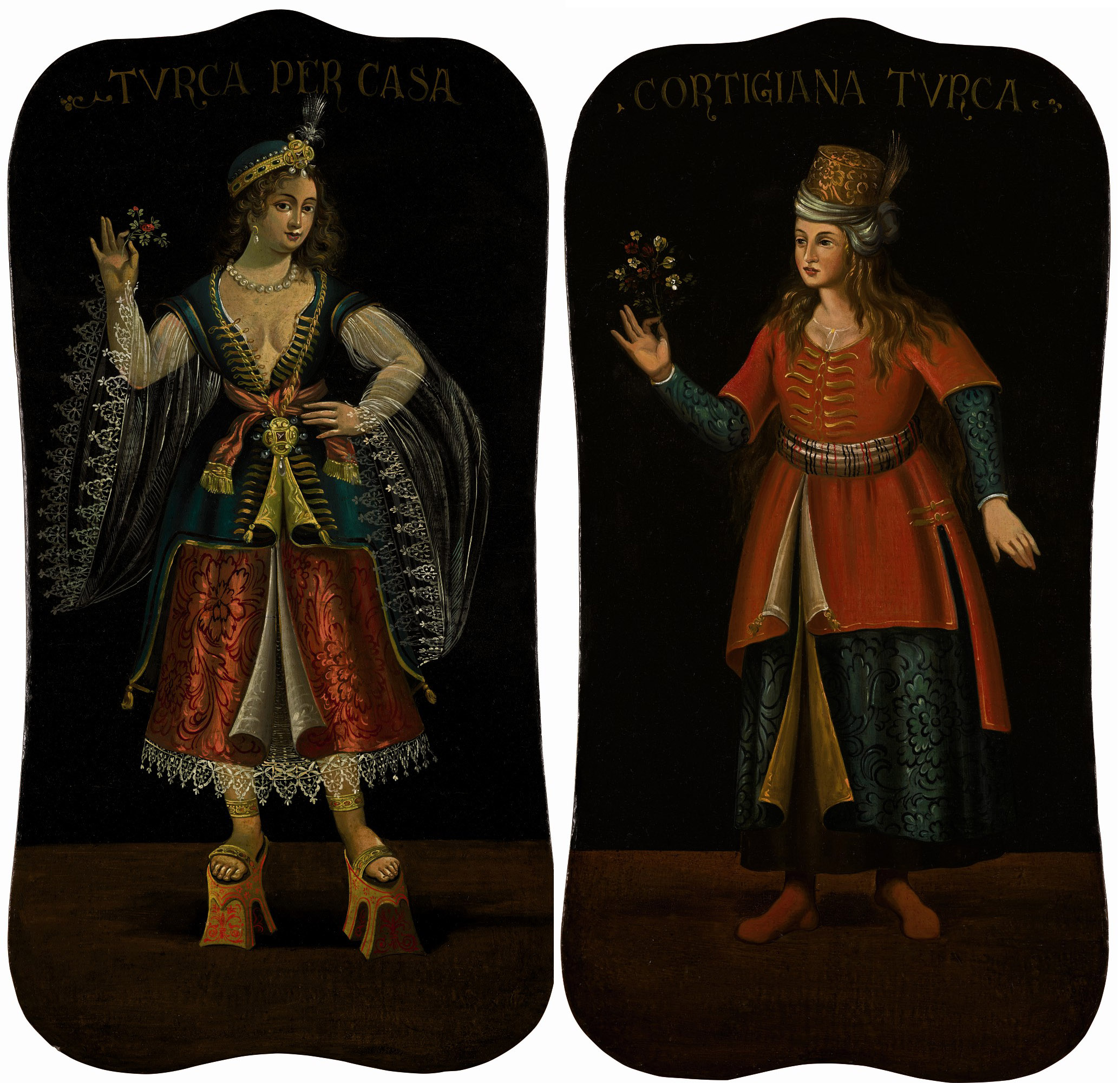 Sotheby's are also offering this merry pair of Sultanas, probably painted in Italy – inscribed 'Turca per Casa' and 'Cortigiana Turca' – are 18th century (Lot 299, height 104mm with frame, est £8500).
Lot 186 at Christie's on October 24 is a magnificent Iznik fish-scale dish, est £20,30,000.