The Decorative Antiques and Textiles Winter Fair in London's Battersea Park is in full swing, with 150 exhibitors putting a huge variety of items on display. In the upstairs mezzanine the gloriously colourful world of LARTA, the London Antique Rug & Textile Fair, spreads out its wares.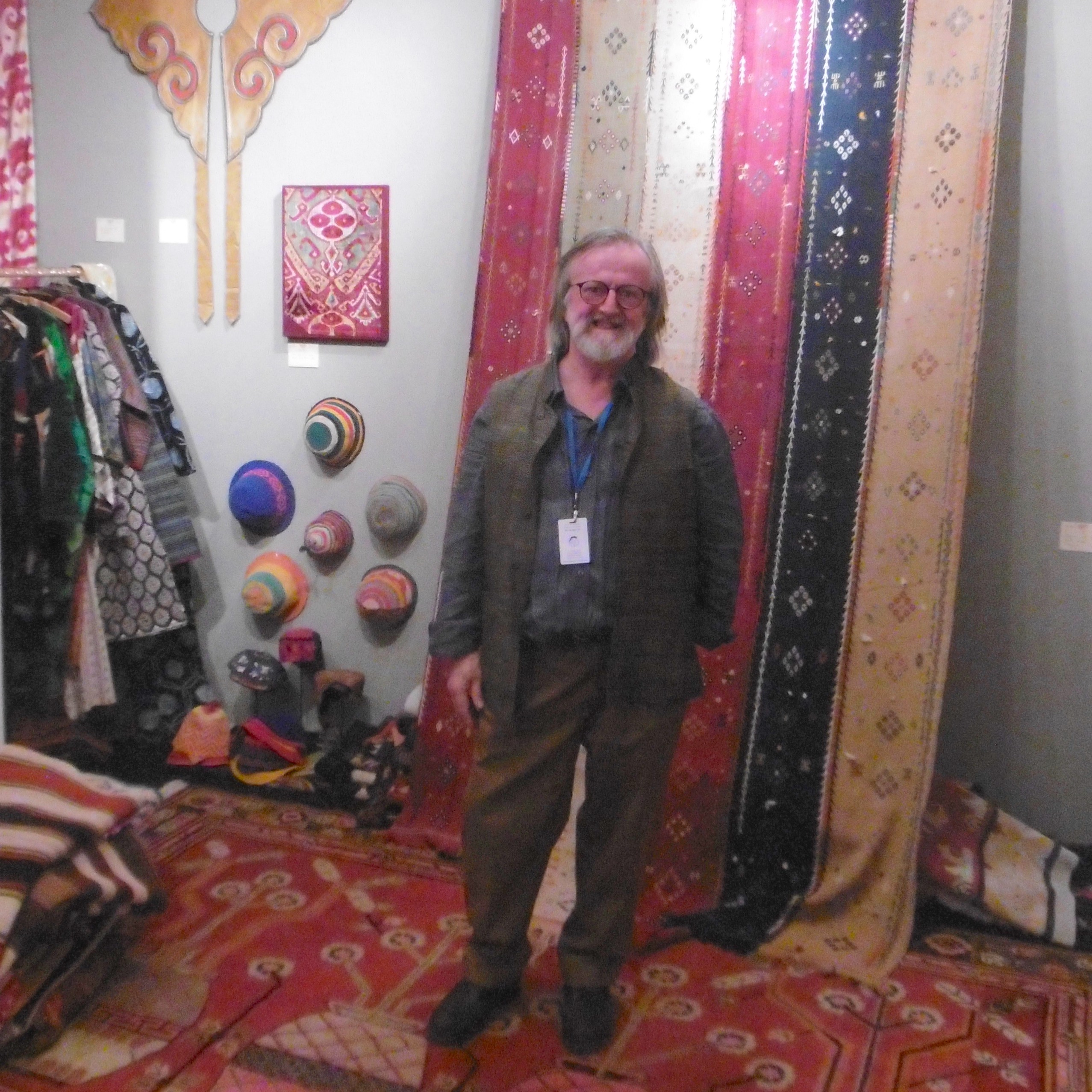 Pictured here is Joss Graham, whose gallery is 'just around the corner' in Eccleston Street. Behind him is a brocaded wool tent divider from eastern Anatolia, and if you stop by he will tell you its origins and use, and how the colour panels were a status symbol.
Here follows a whistlestop tour of galleries:
The stand of Aaron Nejad, founder and organiser of the LARTA fair itself, featuring a magnificent Tashkent Suzani (circa 1850)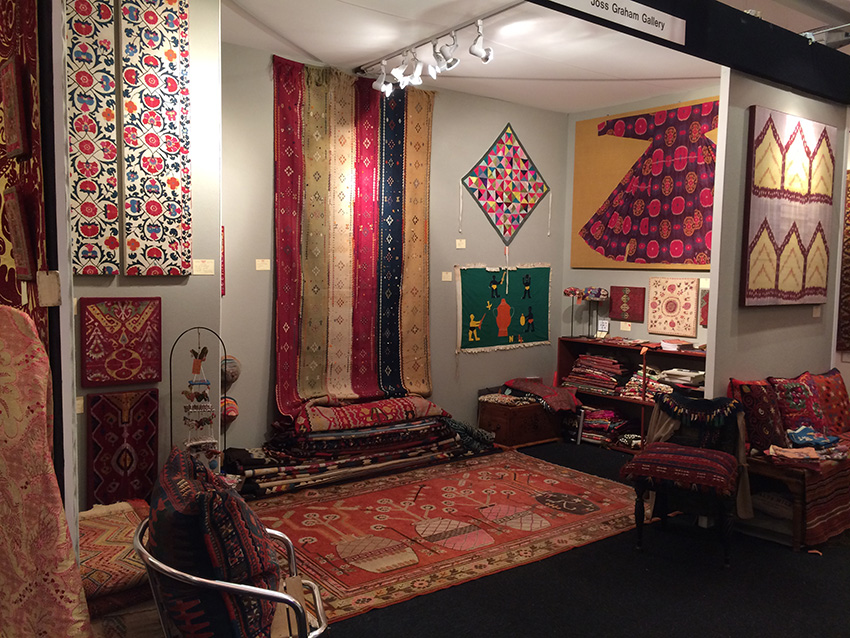 More from Joss Graham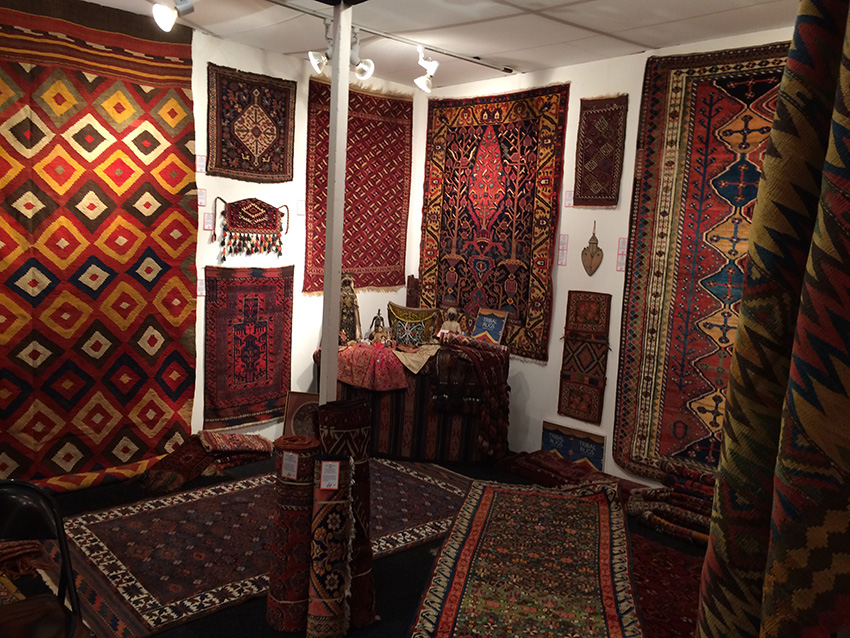 Brian MacDonald, expert on Turkmen textiles and author of Tribal Rugs: Treasures of the Black Tent, now in its third edition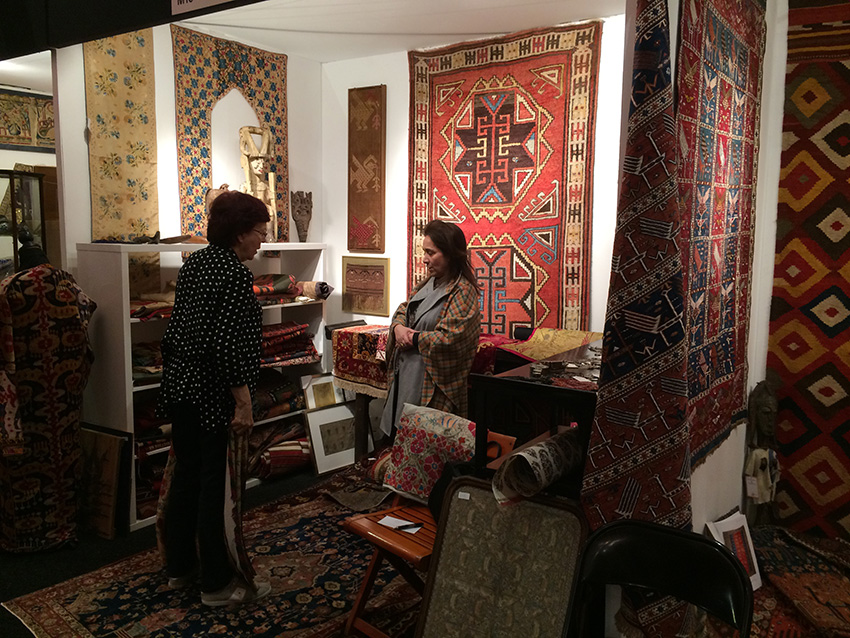 Galerie Arabesque from Stuttgart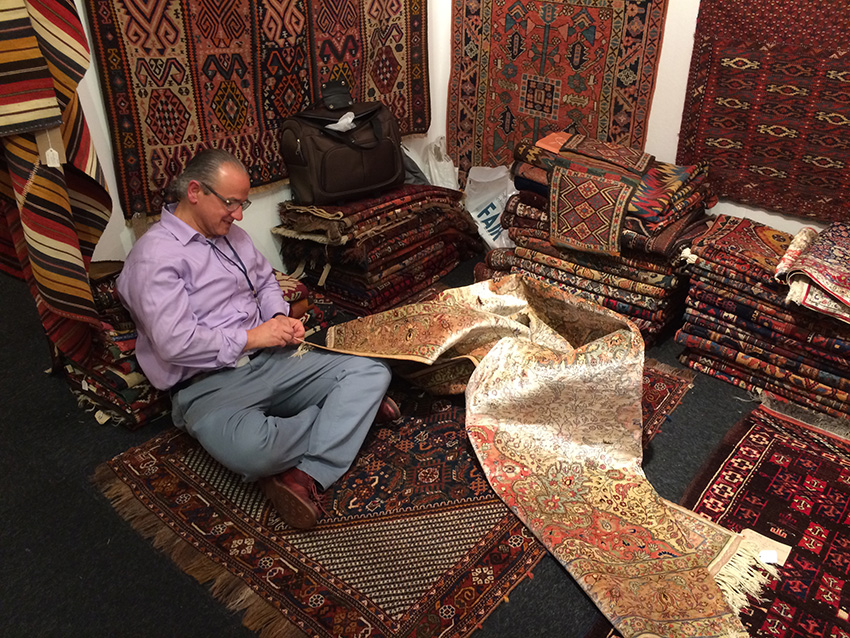 M. Golparvar of Seneh Carpets Highgate Road, London, tidies up the tassels on a fine silk Herekeh (circa 1950)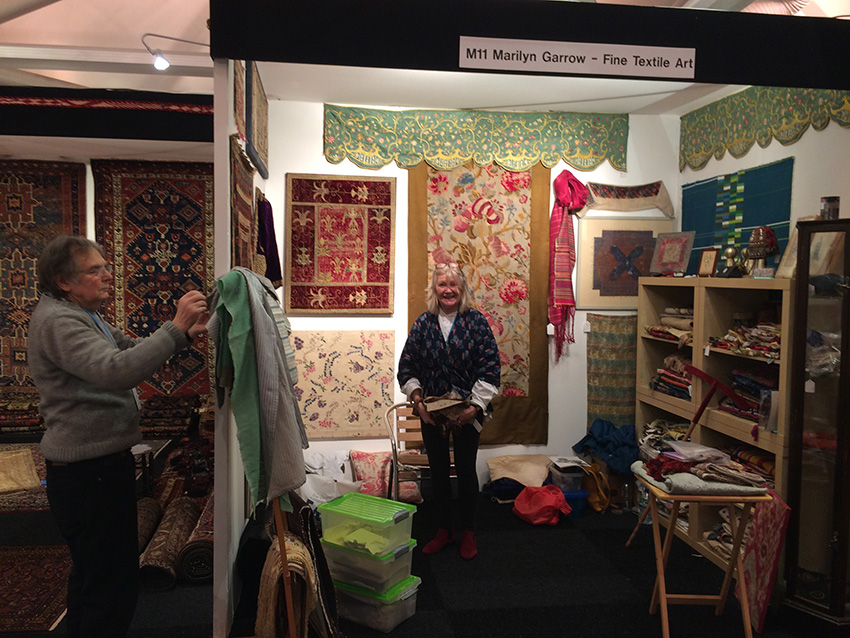 Marilyn Garrow fine textile art. Directly behind Marilyn is a 1920s textile by the Royal School of Needlework for a member of the Bloomsbury Set, and on the left a 15th century Opus Anglicanum (velvet and goldwork)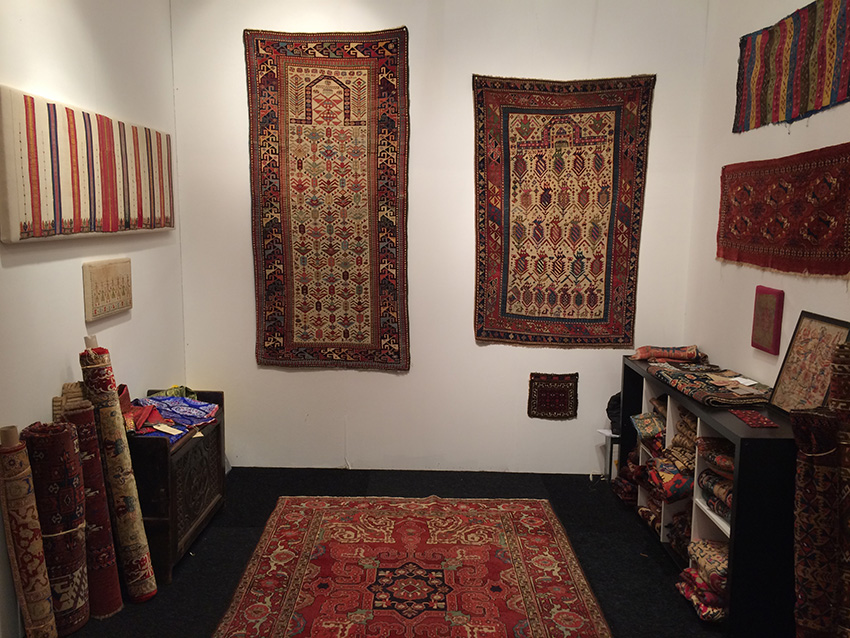 Andy Lloyd of Haliden featuring, on the back wall left, a Caucasian Akstafa rug (circa 1860)
And gracing the stand today was this beautiful Guizhou Province ceremonial hat, borrowed from Cornucopia's neighbour, the celebrated Liberty Oriental Carpets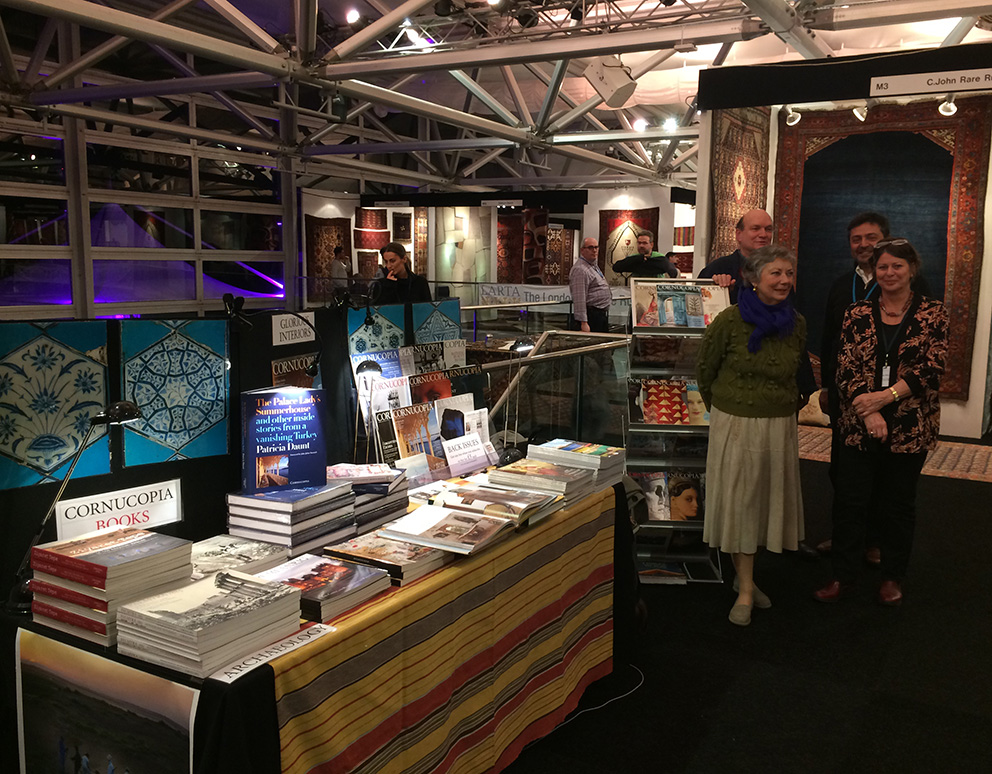 Cornucopia has also laid out its attractive wares on the mezzanine. The most recent title on its bookstall is The Palace Lady's Summerhouse and other inside stories from a vanishing Turkey by Patricia Daunt, a handsome book of her articles in Cornucopia from the past 25 years, with an introduction by John Julius Norwich. Ziyaret Tepe: Exploring the Anatolian frontier of the Assyrian Empire is anothger recent title, while the last remaining copies of Berrin Torolsan's beautiful At Home in Turkey must be a collector's first edition.
Photographs courtesy of Charlotte Anne de Castellane