A stone's throw away from the bustle of Istiklal Caddesi, the Pera Museum nestles among the ivory façades of Tepebaşı. With its dual focus on historical and contemporary art, the museum has embarked on a series of international collaborations since its inauguration 13 years ago. Memorable shows included Andy Warhol: Pop Art for Everyone, and the Jameel Prize 4, accomplished in association with the Zoya Museum, and the V&A and Art Jameel respectively. The latest exhibition, Singapore Unseen, which closed last week, was a collaborative venture with PLATFORM, a Singapore-based collective. PLATFORM seeks to cultivate social documentary and storytelling through photography, while bringing the concerns within these narratives to a wider audience. Together, the Pera Museum and PLATFORM certainly achieved their goals. The exhibition unveiled facets of a lesser-known Singapore to a Turkish and international audience through images captured by those who call this small island on the Golden Peninsula home. The photograph above, entitled Our Coastline, is by Lim Weixiang.
Gleaning what we know from rose-tinted photographs on social media, newsreels broadcasting economic prowess and social stability, even the trailer for the upcoming film Crazy Rich Asians, it should come as no surprise that Singapore has become synonymous with success. Tongue-in-cheek images also reference the city-state's stringent law enforcement and consequent fines. These caricatures are epitomised by the slogan "Singapore is a fine city". Behind the lyrical-waxing and humorous representations, however, a nuanced and honest insight remains shrouded, hitherto known only to its initiated denizens. Singapore Unseen holds great significance for both its inhabitants and the curious outsider. It complicates widespread assumptions and pulls aside curtains to allow a glimpse of this "unseen". The 34photographers set out to acquaint audiences with their personal views and experiences or proffer both their most cherished or disenchanted characteristics of Home. Given Pera's reputation in the local art scene, coupled with a healthy mix of tourists and Istanbullus, Singapore Unseen has had a wide audience and therefore great potential to subvert many misinformed notions.
The exhibition was designed across two floors, with much thought and attention given to the use of space Each work has enough room on the walls and on the surrouneding ground, for visitors to crowd around a particular work or observe it from a distance. The curators' approach to space parallels LH Silverman's ideas on visitor engagement (Visitor meaning-making in museums for a new age, 1995) – friends or families are provided with the physical space for interaction and for the personal meaning-making process.
It was encouraging to note the comfortable number of artworks and succinct wall texts that accompanied them. It seems unlikely that one tour around the exhibition will induce 'museum fatigue', the mental and physical exhaustion caused by the continuous engagement of excessive works of art. Most wall texts provide the necessary contextual knowledge concerning each artwork without overindulging. This restraint on the part of curators lends the audience greater agency when engaging with the themes and narratives within the photographs. The most commendable feature of the exhibition design was the designated space for additional learning. Located in the last segment, the area consists of a large table filled with literary accompaniment to each work, and photographs that were not included in the main exhibition. Since the exhibited photographs were also published in two books elaborating upon them in greater detail, interested visitors are given the opportunity to learn about their favourite works in depth. Moreover, a cursory glance at the remaining photographs demonstrates skilled and considerate curating at work – only the most fitting images were selected for display. Perhaps an improvement would be the inclusion of perforated leaflets about each work for the most enthused visitors – much like those found in other Pera exhibitions.
As promised, the photographs divulge local stories, issues, practices, and experiences that headlines and casual onlookers typically miss. The rewards reaped from strong economic growth and progress are humbled next to images of its inherent repercussions, the socio-economic inequality personified by migrant workers and hard labourers, the unpleasant realities of commuting in a crowded cosmopolitan, or even the strain on the limited land area.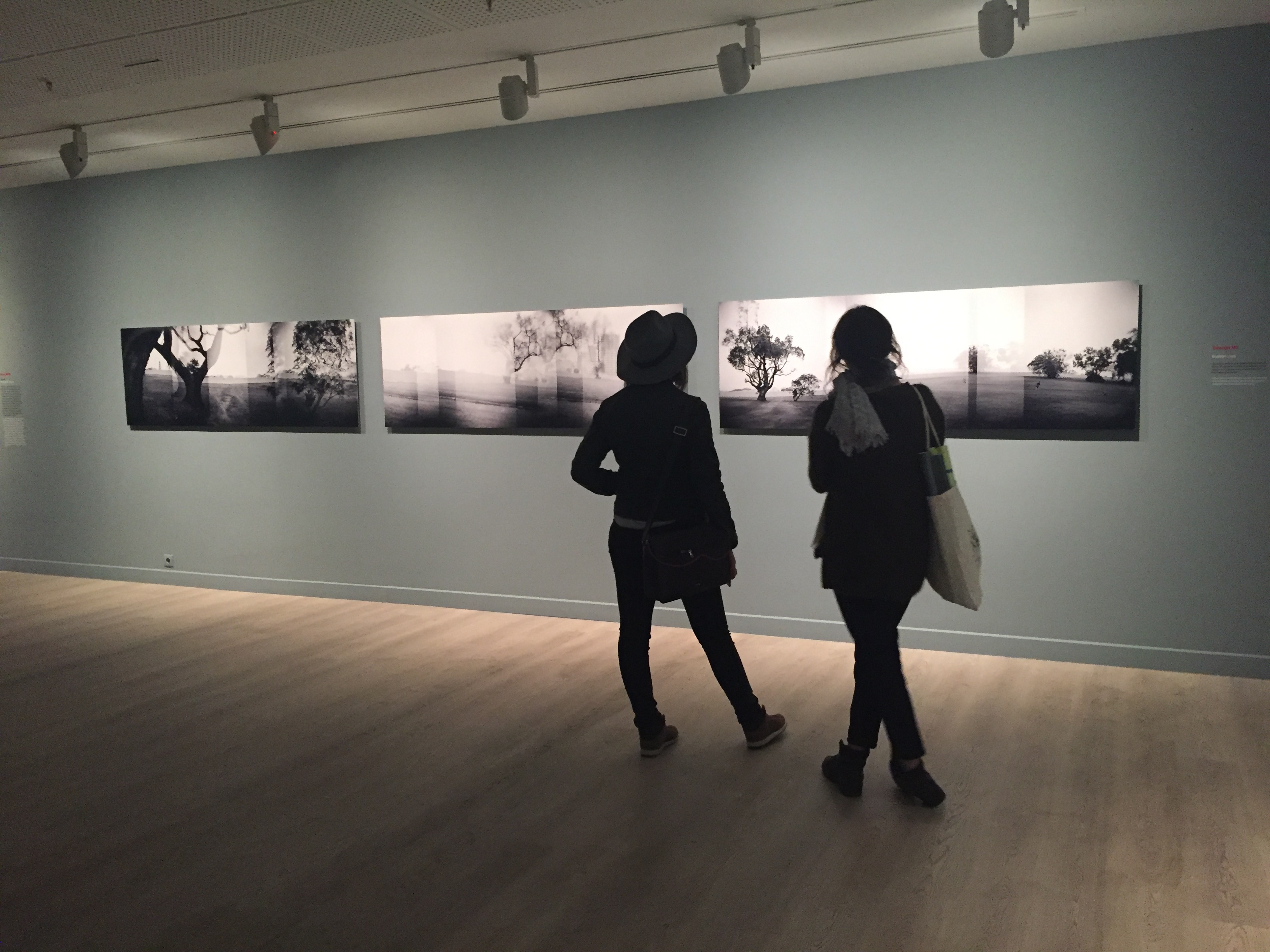 With poignant undertones, Tay's piece documented the life of Saleem Javed – a Bangladeshi construction worker in Singapore – through his interactions with his family and significant milestones in his life. Among many others, Chandradas and White confront similar issues by capturing the island's everyday ordinary, non-descript landscape. The Land of My Heart perhaps epitomises the confrontation with a playful subversion on the classic Singapore Airlines (SIA) advertisements – these consistently depict a beautiful Singapore landscape accompanied by an SIA stewardess (otherwise known as the 'Singapore Girl') dressed in the airline's signature kebaya. In his photographs, Chang's 'Singapore Girl' are positioned against commonplace, unglamorous local backdrops, with pithy statements pencilled across strategic places, both of which are easily identifiable and understood by denizens.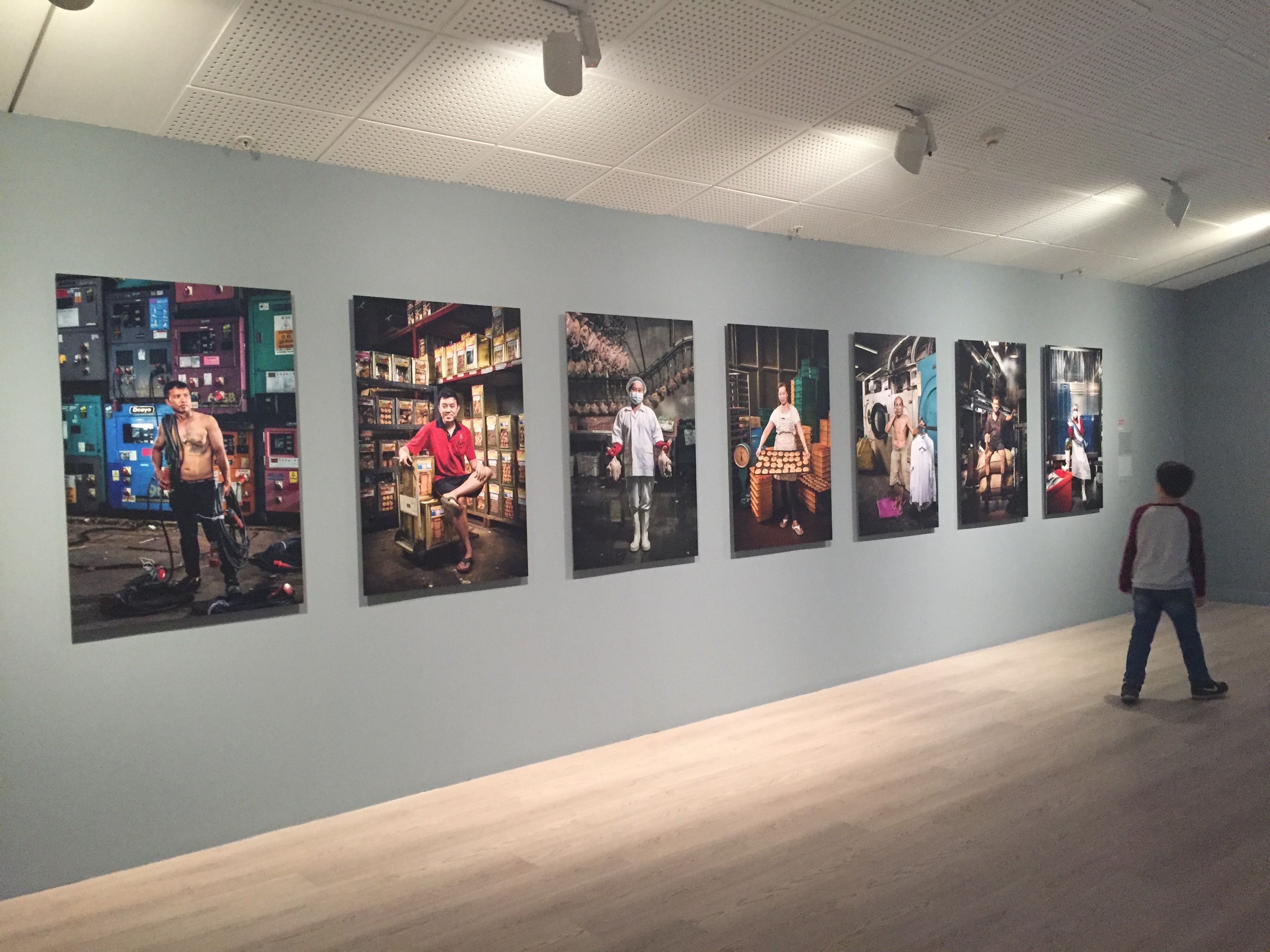 Gaiety and humour also delivered the message of several other works. One series includes photographs depicting Defu industrial estate labourers, casually posing with the objects of their labour, inside their respective factories.
For the Istanbullus, the lighthearted works portraying the unpleasantness and quirks of living in Singapore may be easy to relate to, echoing similar everyday experiences. One such work includes the spontaneous and consequently amusing snapshots of commuters on a crowded rush hour train (known colloquially as the MRT), right before the door closes. The accompanying multilingual audio announcements cautioning passengers to 'please stand behind the yellow' adds a familiar sense of immediacy.
Colourful, well-stocked, and packed-to-the-brim convenience stores are a trademark of Housing Development Board (HBD) developments, where 80% of Singaporeans reside. In documenting the warm, affable faces associated with these shops, before their imminent demise, Commonwealth Drive draws parallels to the small bakals and tekel shops characteristic of small neighbourhoods in Istanbul.
These shared similarities provide local audiences an opportunity to engage meaningfully with the photographs, creating personal interpretations through their own daily experiences in Istanbul. Meanwhile, the image of Singapore as a fierce city-state with eminent economic potential and unwavering stability might now be viewed with greater nuance and sensitivity. The exhibition, however, was weak in its representation of minorities by minorities living in Singapore. However, there were commendable photographers who loaned their voices/lenses to individuals who might otherwise go unnoticed, such as the aforementioned Saleem or Mel, a single mother and a former inmate in School of Hard Knocks.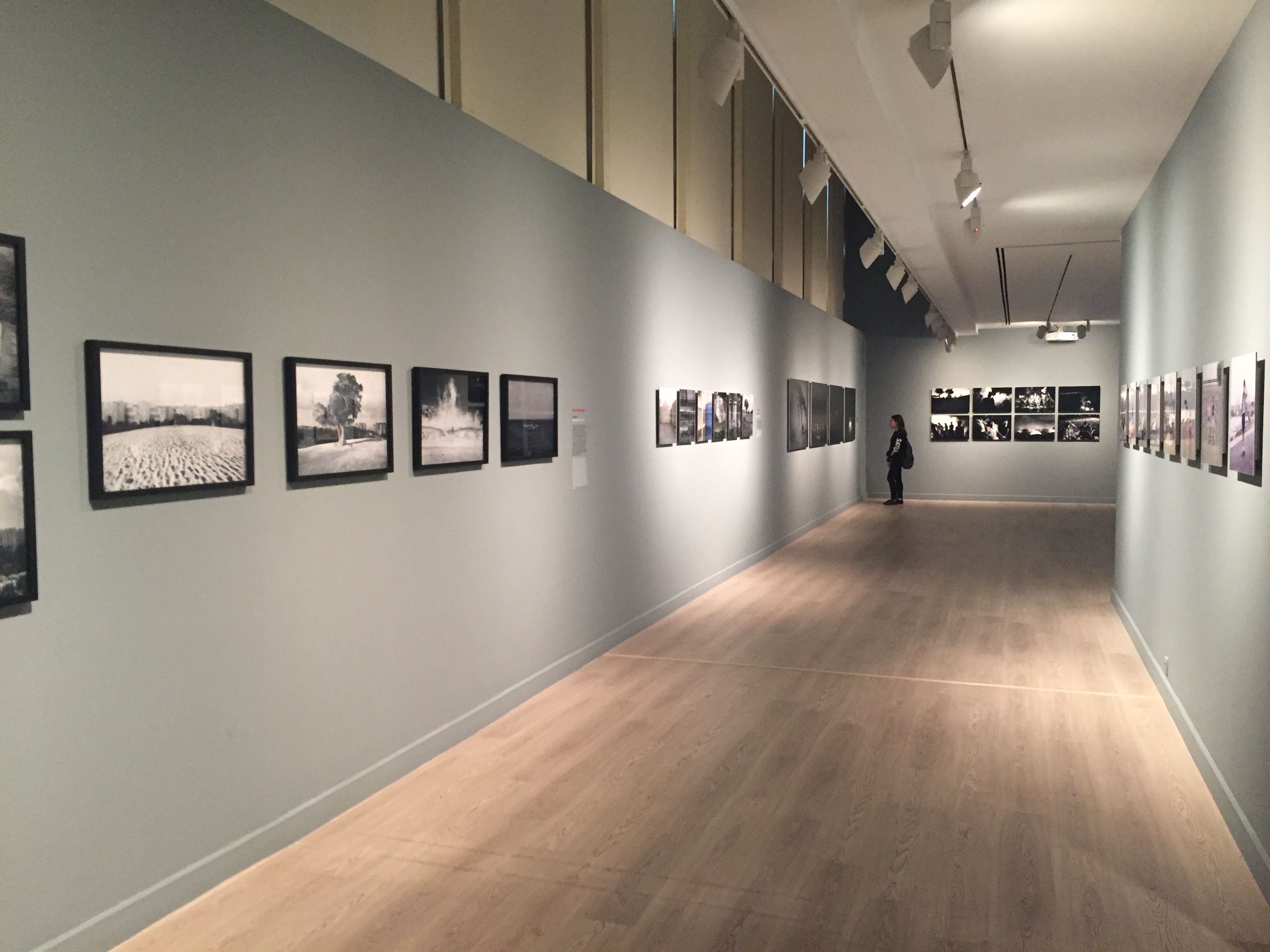 Most Singaporeans are inclined to extol the country's hallmark multiculturalism, and for good reason. One's experiences of home are at once similar and different to the varying racial and cultural backgrounds shaping individual perspectives. Hence, a greater representation of photographers would have strengthened the stories within the exhibition, perhaps even creating dialogues between works with similar themes but varied perspectives, or highlighting the difficult but important tension between them. Moreover, greater inclusivity in the exhibition may have prompted salient questions about the racial and religious makeup of Singapore and correct a common misconception aptly raised in a photograph in The Land of My Heart, namely that 'Singapore is not part of China'.
Profound physical and social changes are expected as Singapore endeavours continuous flourishing in myriad sectors. As the country has rapidly transformed itself since its independence slightly more than five decades ago, it is no wonder that both its inhabitants and international observers anticipate an equally swift progression in the imminent future. Soon, this little red dot on the Golden Peninsular may once again be a shadow of its former self. It is in this ambivalence that one finds a sense a security and comfort in Singapore Unseen. Looking back to the exhibition, in a decade or two, might allow for a firmer grasp of the real happenings in the younger city-state. Rather befittingly, this exhibition is akin to a photograph; visually capturing the significant local experiences, unwittingly archiving personal histories, while, most importantly, unveiling a lesser known Singapore in the early 21st century.