In this blog series, we highlight some of our favourite Turkey-related articles and news titbits that we've read over the past month (or two, in this case).
A relief uncovered by chance in eastern Anatolia has led archaeologists to revise the history of Harput, reports Hurriyet Daily News. Subsequent examinations and restoration work on the relief, which shows the conquest of a castle, revealed that it dates back to 2000 BC, whereas the settlement of Harput was previously thought to have begun in 1000 BC. 'Until now, the known history of Harput went back to the Urartians. However, with this relief, the history of Harput seems to have gone back about a thousand years,' explains the archaeologist Bülent Demir of the Elazığ Archaeology and Ethnography Museum. Not only did this discovery rewrite history, it also provided visual proof of a wheeled wooden siege tower that is mentioned in Hittite cuneiforms but was previously unseen in Anatolia and Mesopotamia.
In other archaeology news, the late Halet Çambel made a special appearance on Google to celebrate International Women's Day on March 8. The doyenne of archaeology in Turkey, best known for excavating the Hittite fortress city of Karatepe in the Taurus Mountains, Çambel was featured with other female pioneers in a doodle displayed on Google.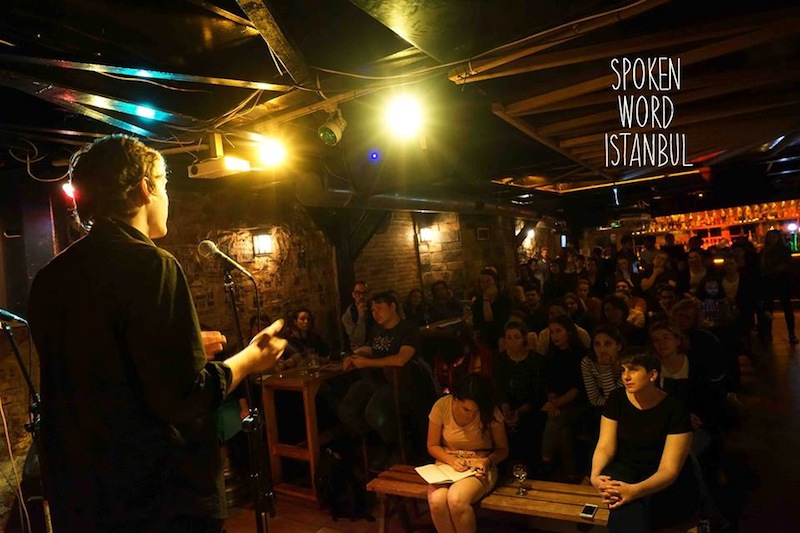 (Photo: Mehmet Sallak)
Spoken Word Istanbul, a multilingual open-mic night held regularly in Beyoğlu, was profiled in a short film published by the American magazine The Atlantic. The initiative is spearheaded by the writer Merve Pehlivan, who describes herself in the film as a 'very strong supporter of freedom of expression and diversity of opinion'. Visit Spoken World Istanbul's Facebook page to learn more about their planned open-mic nights.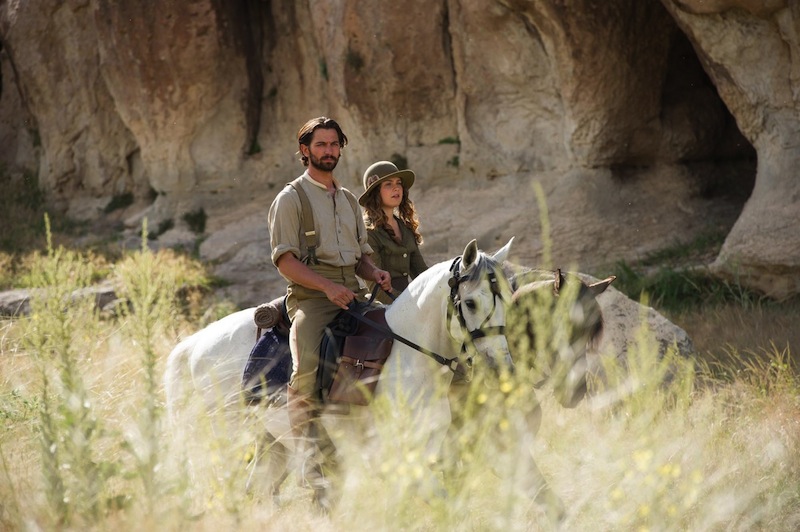 Hera Hilmar and Michiel Huisman in 'The Ottoman Lieutenant' (Anne Marie Fox/Paladin)
In The Washington Post, Vanessa Larson writes about two Hollywood films looking at events of the First World War from opposing viewpoints. Both The Promise and The Ottoman Lieutenant portray love triangles set in Anatolia in 1915, albeit with different perspectives on the clashes between Ottomans and Armenians that began the same year (it should be noted that Stephen Joel Brown, producer of The Ottoman Lieutenant, maintains that the film is not seeking to promote a particular political agenda, describing it instead as 'a classic love story', whereas The Promise seems to be a more overt attempt at changing hearts and minds). Larson correctly notes that 'neither movie is likely to settle the debate over the events of World War I'. But these historical dramas may prompt Americans to reflect on a time and place rarely portrayed in contemporary cinema.
Somer Sivrioglu owns two Turkish restaurants, Efendy and Anason, in Sydney
The Istanbul-born chef Somer Sivrioglu, who currently lives in Sydney, Australia, writes about his seven must-try dishes in Istanbul for the Australian travel website Traveller. We wholeheartedly endorse his recommendations, not least Kantin's legendary adaptation of Sivrioglu's favourite street food, kokoreç (lamb intestines stuffed with chopped intestines and sweetbreads, cooked over charcoal) and the tavuk göğsü (chicken breast pudding) at Özkonak in Cihangir, which is made fresh using buffalo milk.
Ansel Mullins, who has spent the better part of the past decade writing about Istanbul's food culture and creating food tours for Culinary Backstreets, shares his perfect day in Istanbul on Anthony Bourdain's new, travel site Parts Unknown. His writing will resonate with anyone who has fallen for the city, which he perfectly describes as 'a churning place of eternal beauty and frequent tragedy where simple anchors, like the kindness of a fishmonger or an unexpected glass of tea, are reminders that we're all in this together'.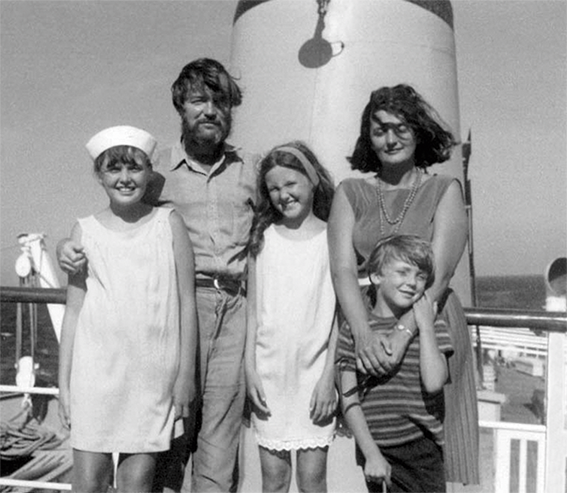 Finally, these past few months have been tinged with sadness due to the loss of two great champions of Turkey: John Freely and David French. Stephen Mitchell, chairman of the British Institute at Ankara, penned an obituary for French in The Guardian. And while we have yet to see an obituary that does justice to Freely's life, two Cornucopia articles by his daughter Maureen Freely (on the left), 'Moving Freely' and 'Memories light the corners of my mind', give an affectionate portrait of her father and are now available online.