The new space housing four galleries (with one more across the way) in Karaköy allows the terrific experience of a different artistic thrill on every floor. I was struck by how many of these exhibitions don't seem to translate to photographs; the textures and intricacies are best experienced up close.

Nature Morte / Salto Mortale at Sanatorium (closes January 27)


Pictures fail to illustrate the fascinating textures in the work of Ali İbrahim Öcal. His pieces use a muted chromatic palate, but come alive with tactile details. Ripples of magnolia leaves covered in epoxy resin, spirals of carefully-arranged rose thorns, and a video of the undulating hide of an animal all create the sense that this is an exhibition that wants to be felt.

Light In The Dark at Pi Artworks (closes January 27)

Nejat Satı's pieces appear simple on first glance, but don't be fooled. The works here also benefit from close observation, as the sharpness of broken glass or the shifting colours of his small colour field paintings seem to play tricks with the eyes. The material spills off the canvas, as though the artist's ideas are too big to be contained.

Game Over / Let's Play at Galeri Nev (closes January 27)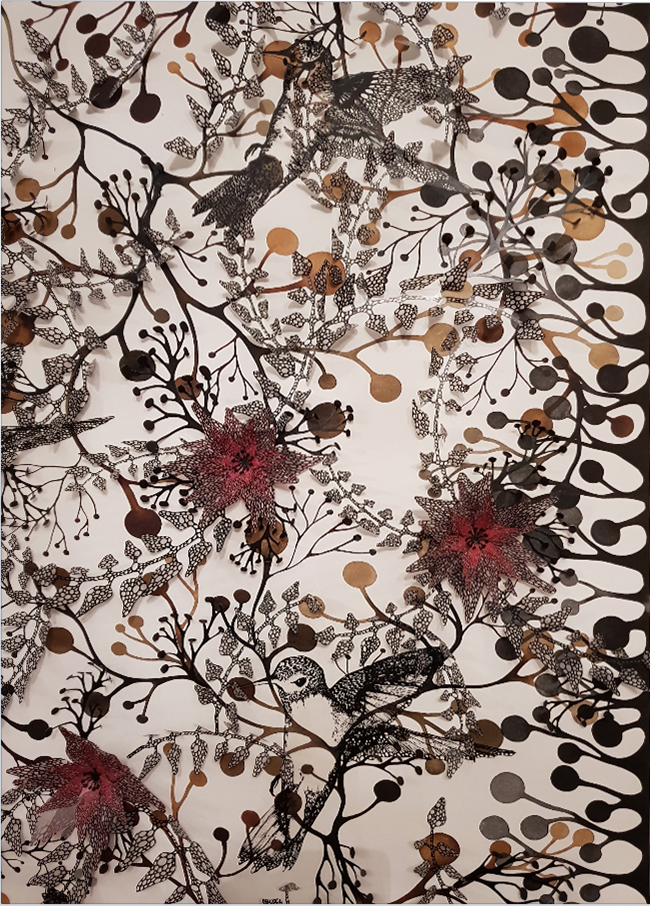 A fantasia of shapes and colours that literally burst blooming off the canvas makes this show the biggest and best surprise in the new gallery building. Elvan Alpay's vibrant cut-outs just don't translate to flat facsimiles. Her colourful jungle world sweeps around the gallery space, and sweeps you in too. You'll want to linger and get lost in her repeating motifs of hummingbirds and iguanas and bursting flowers, recurring throughout the show like a mantra.

A Place Where Light Casts Many Enigmatic Shadows at artSümer (closes January 27)

The works of the two photographers Pinelopi Gerasimou and Blanca Viñas are interspersed, creating a cohesive dream logic. Analogue techniques and multiple exposures build a distinct sensibility, with people fading into hazy cities and overlapping colours adding depth to their strange worlds.

Neighbourhood at Mixer (closes January 13)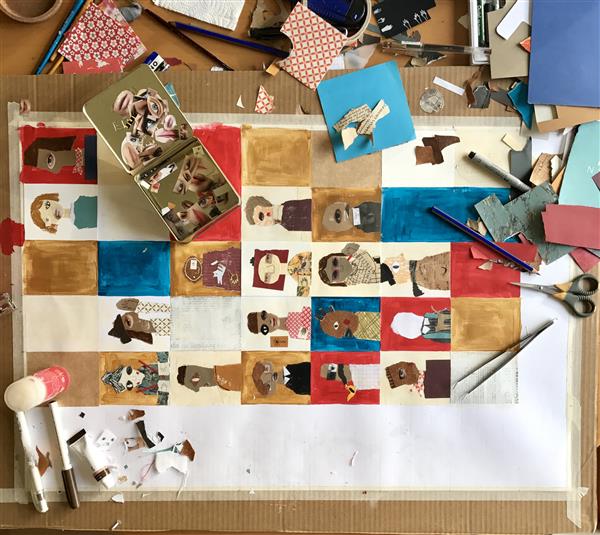 Make sure to see Neighbourhood before it closes this weekend, with its playful collages of constructed characters and settings all framed in solemn gold. The overall effect is subversive and cheeky. With the use of regular graph paper in many of Gökçe İrten's constructions, you get the sense that creativity and crazy characters are just bursting out of her, determined to come to life through whatever medium is handy. She creates characters out of layers, adding an eye here and scribbling a nose there, all with a wink.